Cam Newton not lacking confidence in offense, even after slow start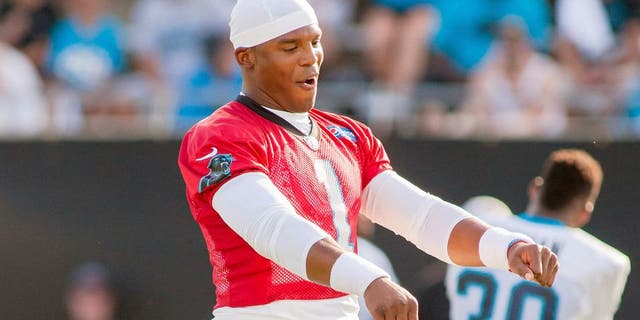 NEWYou can now listen to Fox News articles!
The Carolina Panthers would have every right to be concerned about their offense after multiple slow starts during the 2015 preseason. Fortunately, quarterback Cam Newton isn't flinching when it comes to the confidence in this offense.
When asked recently about the offense and his trust level heading into 2015 by David Newton of ESPN, the quarterback gave a quick response.
"Unbelievable." Newton told ESPN.
Pretty strong response from a quarterback who saw his No. 1 receiver in Kelvin Benjamin go down with a torn ACL, and then one of his backup receivers in Corey Brown tally six drops over the past two games.
"Those are things I can't worry about,'' Newton said. "It doesn't affect me not one bit. I just want guys to come in and be ready to play. It looks he's [Brown] ready to do that."
"Trying to get better is something that has to happen. We can't just go through the motions. We're trying for the best product that is going to get us ready for Week 1.'' Newton finished.
At this point, everyone is interested to see what the "best product" actually will be for the Panthers. Carolina has some obvious holes to fill, but they are still expected to do big things in 2015.
(h/t ESPN)