Calipari prompts 2016 recruiting arms race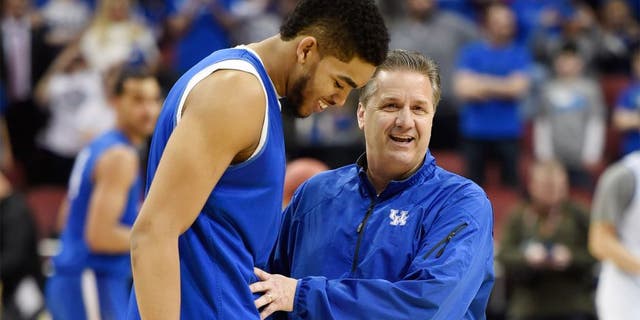 On a recent podcast, John Calipari said Kentucky's 2016 recruiting class could be its best ever. That's high praise, considering the group he just lured in for 2014 and the John Wall, DeMarcus Cousins-led class of 2009.
As Grantland points out, that's in part because the class of 2016 is the best crop we've seen in a long, long time. But could Coach Cal be bluffing? As of now, four of the top players in the class are uncommitted, but none of them are expected to attend Kentucky.
Take a look at what Calipari's motives were, and if it could spur a recruiting arms race for the coming months.
(h/t Grantland)