Caldwell: Changes are 'going to galvanize' the Lions moving forward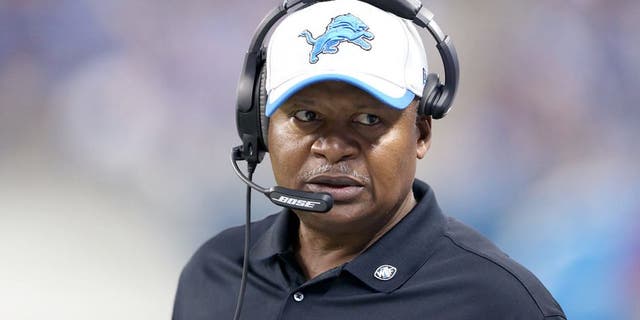 Lions HC Jim Caldwell has not given up on his team just yet. Leon Halip Getty Images
Detroit Lions head coach Jim Caldwell is still confident that his team can turn things around this season.
The Lions fired general manager Martin Mayhew and team president Tom Lewand before their bye in Week 9. Although no additional coaches were fired (offensive coordinator Joe Lombardi and two assistants were let go the week before), the major shakeup should still affect the players in one of two ways.
"Does it galvanize you? Does it tear you apart?" Caldwell said of the situation in Detroit, per Lions senior writer Tim Twentyman. "That's the key and we fully anticipate that it's going to galvanize. We have the right kind of guys, I think, without question. I believe that and we just have to play better."
The 1-7 squad hasn't shown much evidence to support Caldwell's confidence, but things tend to change rather quickly in the NFL. Detroit has plenty of veterans in the locker room, ranging from quarterback Matthew Stafford to wide receiver Calvin Johnson to defensive tackle Haloti Ngata. Perhaps one of them can guide the team to a strong second half of the season.
The Lions' first major challenge awaits them this weekend, when they travel to take on the Green Bay Packers at Lambeau Field -- a place where they haven't won since 1991.
MORE NEWS: Want stories delivered to you? Sign up for our NFL newsletters.