BYU offense produces big plays in scrimmage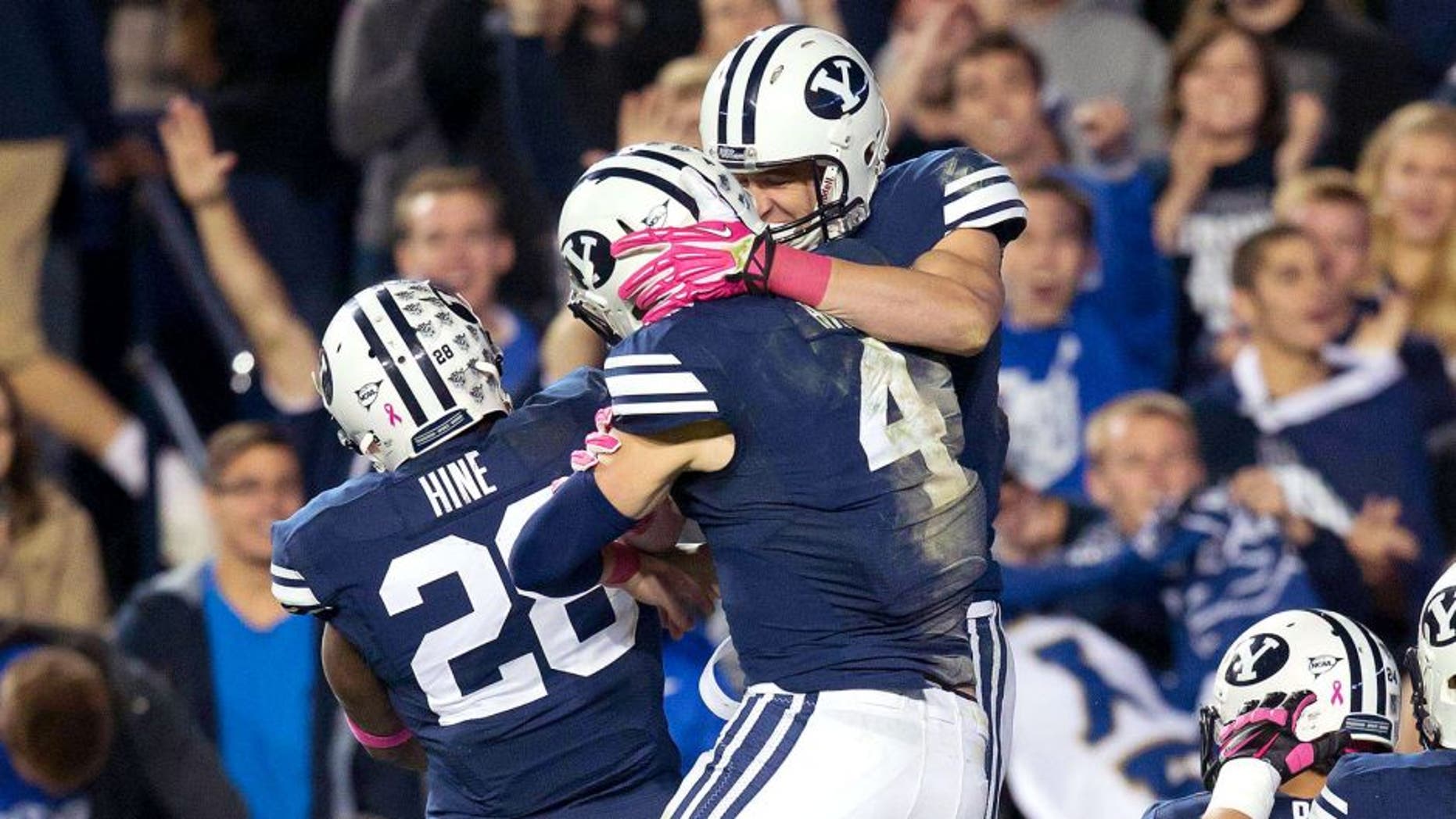 What BYU coach Bronco Mendenhall saw from his offense during Saturday's scrimmage at LaVell Edwards Stadium is what he would like to see more of this season, particularly in two weeks, when the Cougars visit Nebraska for the season-opener.
"It was nice to see a couple of big plays," Mendenhall said. "That was something that didn't happen in the first scrimmage. We added a touch of big-play potential in today's scrimmage."
Quarterback Taysom Hill completed 13 of 18 passes for 143 yards and rushed twice for 22 yards. He connected on a long pass to Nick Kurtz, who finished with two catches for 52 yards. Running back Adam Hine ran five times for 73 yards and a pair of touchdowns, including a 53-yarder.
"We're kind of a big-play offense. To be able to do that consistency is where I've seen a big improvement," Hill said. "Not just one-hit wonders, where we have a big play and then we don't finish the drive. We've done a good job of continuing to build on what we did last year in that aspect."
(h/t Deseret Morning News)