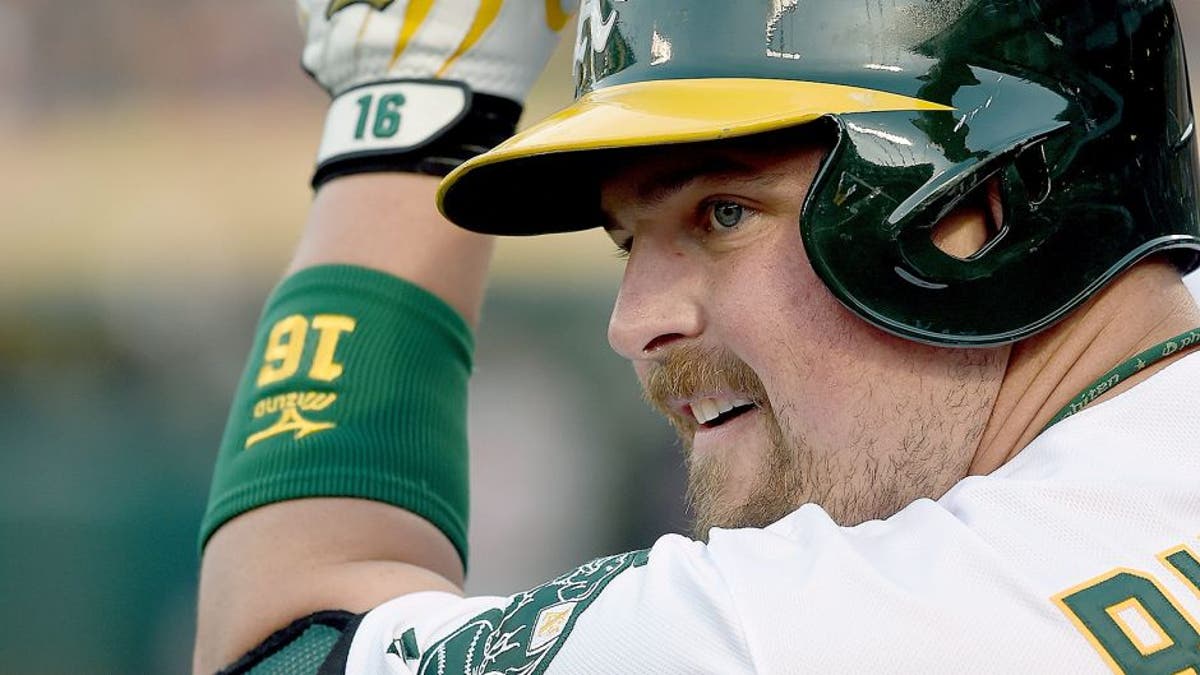 Signing Billy Butler to a three-year, $30 million free agent contract shortly after the 2014 season ended was a decidedly 'non-A's' move, but that's just what Oakland Athletics general manager Billy Beane did.
The deal was met with skepticism from many, considering Butler's statistical decline over the past few seasons with the Kansas City Royals...and so far in 2015, their hesitance has been proven correct. Through 113 games with the A's, Butler is hitting just .235/.305/.355 with nine home runs - hardly a stat line befitting of a run-producer such as Butler is hoped to be.
As you'd imagine given his struggles in Oakland, 'Country Breakfast' sounds rather frustrated about the whole ordeal. As he told John Hickey of Inside Bay Area, "My track record speaks for itself. It's a lot better than what I've done this year. It's one of those things where I've hit my first really true struggle since I've been in the big leagues."
Butler also conveyed that he views the situation as a challenge for himself to 'figure it out' and get back to the level of play he's come to expect: "This is how character is determined. Anybody can act good to be around when they are doing really well. If you play this game long enough, it will test you. You have to work hard each day and try to figure out what's going on and try to get better each day."
In a sense, Butler's (to him) surprising difficulties this season is representative of the A's failure as a team to at least be in the running for a postseason spot. Many assumed they'd be a competitive squad in '15, but they have a firm grasp on last place in the AL West and will have to fight just to avoid losing 90 games.
Butler touched on that as well: "You don't ever envision doing what we're doing now. We're a team that was expected to compete, which we have. We've just lost a lot of close games (14-27 in one-run games). Those are tough; sometimes it has an effect down the road. We had the talent to do it, but it just didn't work out."
He's still just 29, but Butler's first year with the A's has more or less been a disaster. He still has two years left on that contract and it's hard to imagine him generating any substantial trade interest, given his stats. How the club proceeds from here will be something worth watching after the season ends.

(h/t Inside Bay Area)