Butch Jones after escaping defeat: 'We need to start being positive around here'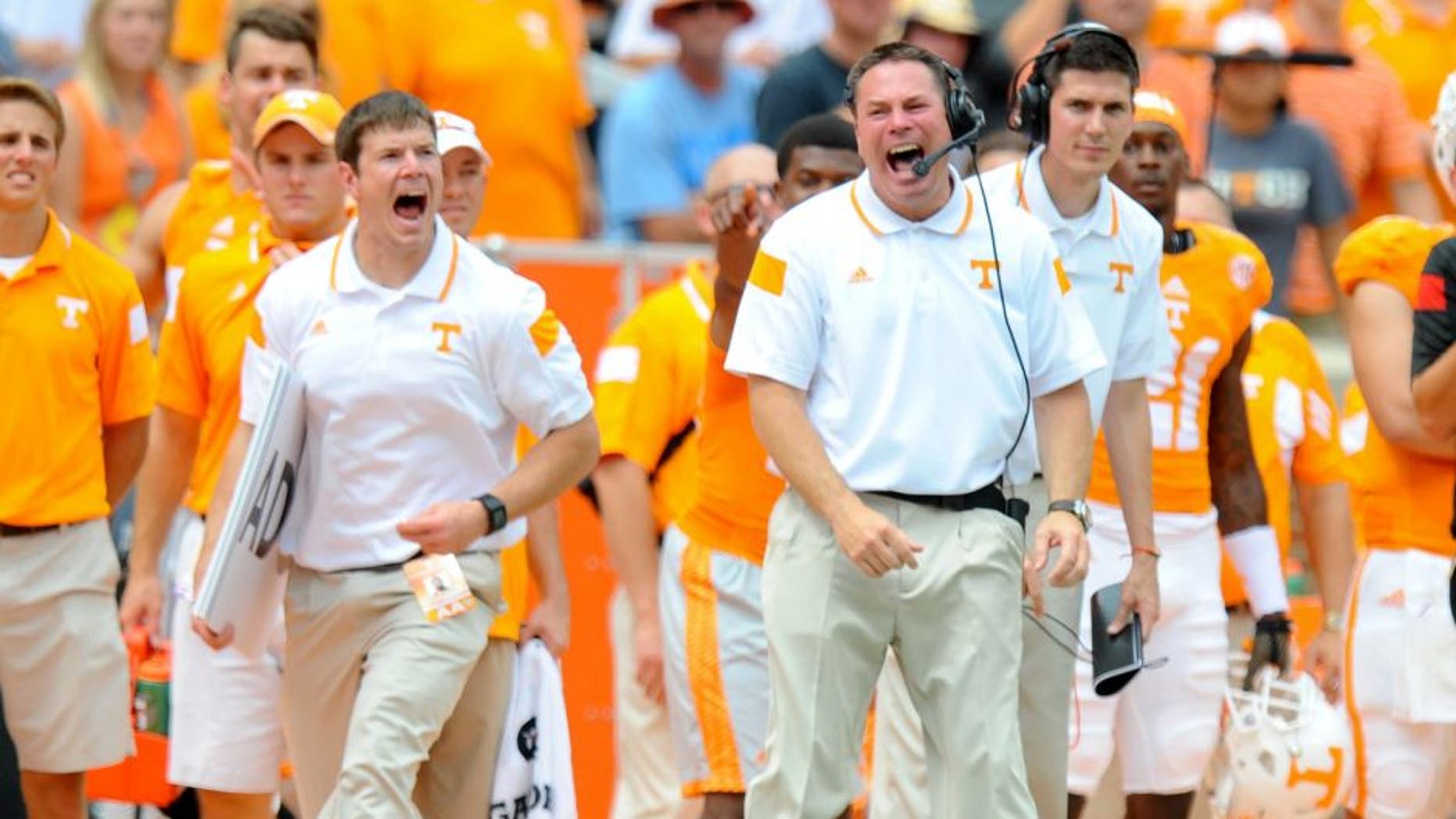 Jones did not appreciate questions regarding Tennessee's inconsistent South Carolina performance. Randy Sartin USA TODAY Sports
Once again Tennessee opened a game by looking like world beaters, going up 14-0 early on South Carolina Saturday night, only to see the lead fall apart like so many others for the Vols this season.
However, this time around, Tennessee was able to grind its way to a hard fought victory and actually took the win from the Gamecocks via a fumble recovery in the closing minute of the game. Should the Vols feel confident to escape a game they were a heavy favorite to win, or did the game leave the team with more questions than answers?
Head coach Butch Jones was asked his thoughts on the unexpectedly close victory and the typically stoic Jones gave a very heated answer.
"I'm never going to apologize for winning. This is a hard-fought game," Jones said in his post game press conference. "We're playing a good football team, and I give South Carolina all the credit in the world. They're on scholarship, they're going to have success. I'm proud of our players. I'm proud of our program.
"But we need to start being positive around here, because we've got kids that are giving it their all every single day. These kids are giving everything that they have. We're building something special here and I think we all need to realize that. I love y'all, I love Tennessee, but I want positivity because recruits want to be here, everybody wants to be here, and we're going to build something special."
SEC wins are tough to come by and Tennessee doesn't need to apologize for how they win any league game, but issues of being consistent for four quarters is a very real problem they face as the season comes to a close. If this issues plague the team and they slip against Vanderbilt or Missouri, the season will likely be seen as a disappointment overall.