Bubba Wallace takes NASCAR Race Hub behind the scenes for Cup Series debut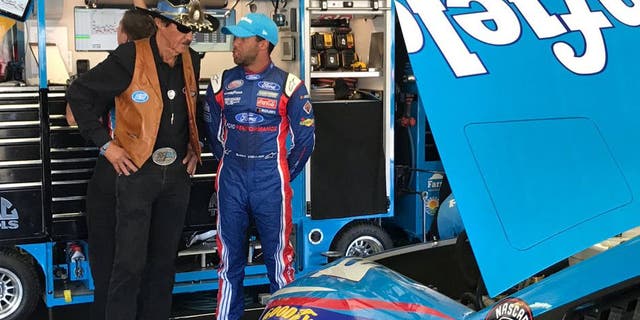 NEWYou can now listen to Fox News articles!
After Aric Almirolas horrific crash at Kansas Speedway, Richard Petty Motorsports had to come up with a plan to fill his seat until hes recovered from the back injury he sustained in the accident.
For the first three races, RPM turned to the veteran assistance of Regan Smith, whos served as a substitute driver for several teams through the years, along with running full-time on his own in the Monster Energy NASCAR Cup Series.
Heading into the race weekend at Pocono, RPM announced that theyd put Roush Fenway Racings XFINITY Series driver, Bubba Wallace, behind the wheel of the iconic No. 43 Ford.
NASCAR Race Hub went behind the scenes with Wallace, as he became the first African-American driver since 2006, and fourth all-time to make a start at NASCARs highest level.
Check out the up-close look at Wallaces weekend at the Tricky Triangle.