Browns WR Josh Gordon tired of trade talk chasing him as deadline nears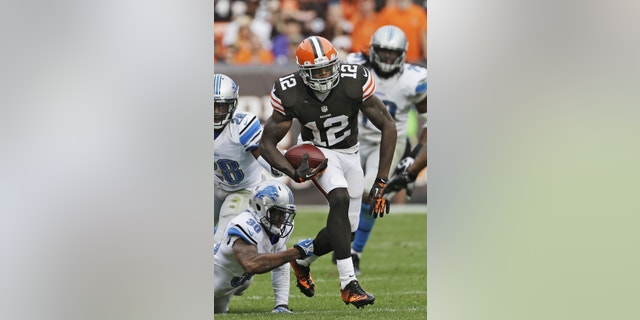 BEREA, Ohio – Browns wide receiver Josh Gordon says he's tired of the incessant trade speculation surrounding him and that he'll be relieved when Tuesday's deadline passes.
The second-year receiver knows a trade "could happen any minute," and he's not naive enough to think he may not be dealt.
Browns coach Rob Chudzinski insists the Browns will not trade Gordon, but that apparently hasn't stopped teams from making offers for the talented 22-year-old, who has 27 receptions for 450 yards and two touchdowns in five games.
Gordon was suspended for the first two games this season for violating the NFL's substance-abuse policy, and another failed test could result in a one-year suspension. Gordon's uncertain status is one reason there's a chance the Browns could move him.