Browns rookie Johnny Manziel catches pass on trick play, but penalty brings back 39-yard gain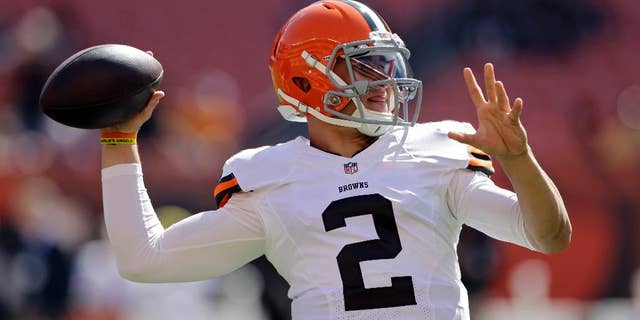 CLEVELAND – Browns rookie quarterback Johnny Manziel fooled Baltimore's defense with a trick play, but had his big gain called back by a penalty.
After replacing starter Brian Hoyer and handing off, Manziel ran toward the sideline acting as if he was leaving the field. He paused near the sideline and pretended to have an animated conversation with offensive coordinator Kyle Shanahan when the ball was snapped.
Manziel then caught a short pass from Hoyer and sprinted down Cleveland's sideline before he was shoved out of bounds.
The play worked to perfection but Browns rookie running back Terrance West was called for an illegal shift, negating the 39-yard pickup.
Manziel made his NFL debut last week against New Orleans, and the Browns are keeping a package of plays for him.