Browns quarterback Johnny Manziel: 'Football is my life'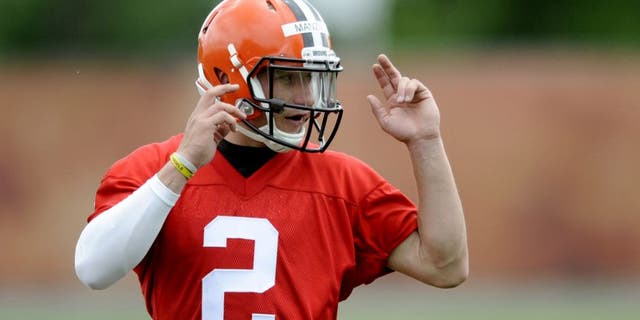 BEREA, Ohio -- Browns quarterback Johnny Manziel says he's made major improvements on and off the field and is more dedicated to being a professional.
Manziel spoke Thursday for the first time in training camp and said it's "a night and day" difference from where he was as a high-profile, first-round draft pick last season. Manziel's rough rookie year was followed by a 10-week stay in a rehab facility for an unspecified condition.
Manziel says he's committed to his profession, and that "football is my life."
The 2012 Heisman Trophy winner has had consecutive solid practices, and coach Mike Pettine said Manziel will take some snaps with Cleveland's starters on Friday night during a scrimmage in Columbus.
Manziel is currently Cleveland's No. 2 quarterback behind veteran Josh McCown. Manziel said it's nice being on the field without being the center of attention as he was last summer.