Browns designate Robert Griffin III to return from IR; he'll practice Wednesday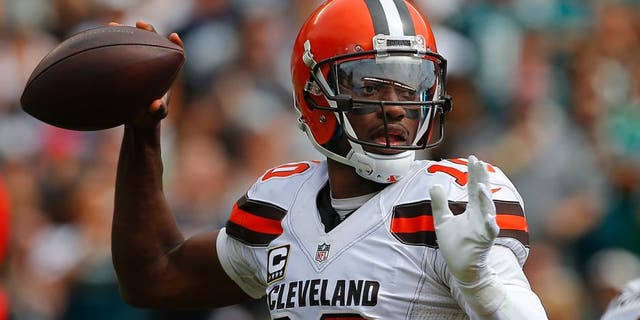 The Cleveland Browns lost their prized free-agent addition Robert Griffin III in the first game of the season after he suffered a shoulder injury. He's been out ever since then, leading the Browns to play four different quarterbacks in his absence.
That could change in the coming weeks, however, as Griffin has been designated for return from injured reserve. The team announced the move on Wednesday.
RG3 will also return to practice on Wednesday, the first time he'll be on the field since Week 1. The Browns now have 21 days to activate Griffin to the active roster, otherwise he'll have to remain on IR for the remainder of the season.
Of course, they'll almost certainly put him on the 53-man roster relatively soon, assuming he has no hiccups in practice. The Browns have already announced that Josh McCown will start this week in place of the injured Cody Kessler, but Griffin could take back the starting job by Week 13.