Broncos run-stuffer Kevin Vickerson still waiting to return from November hip injury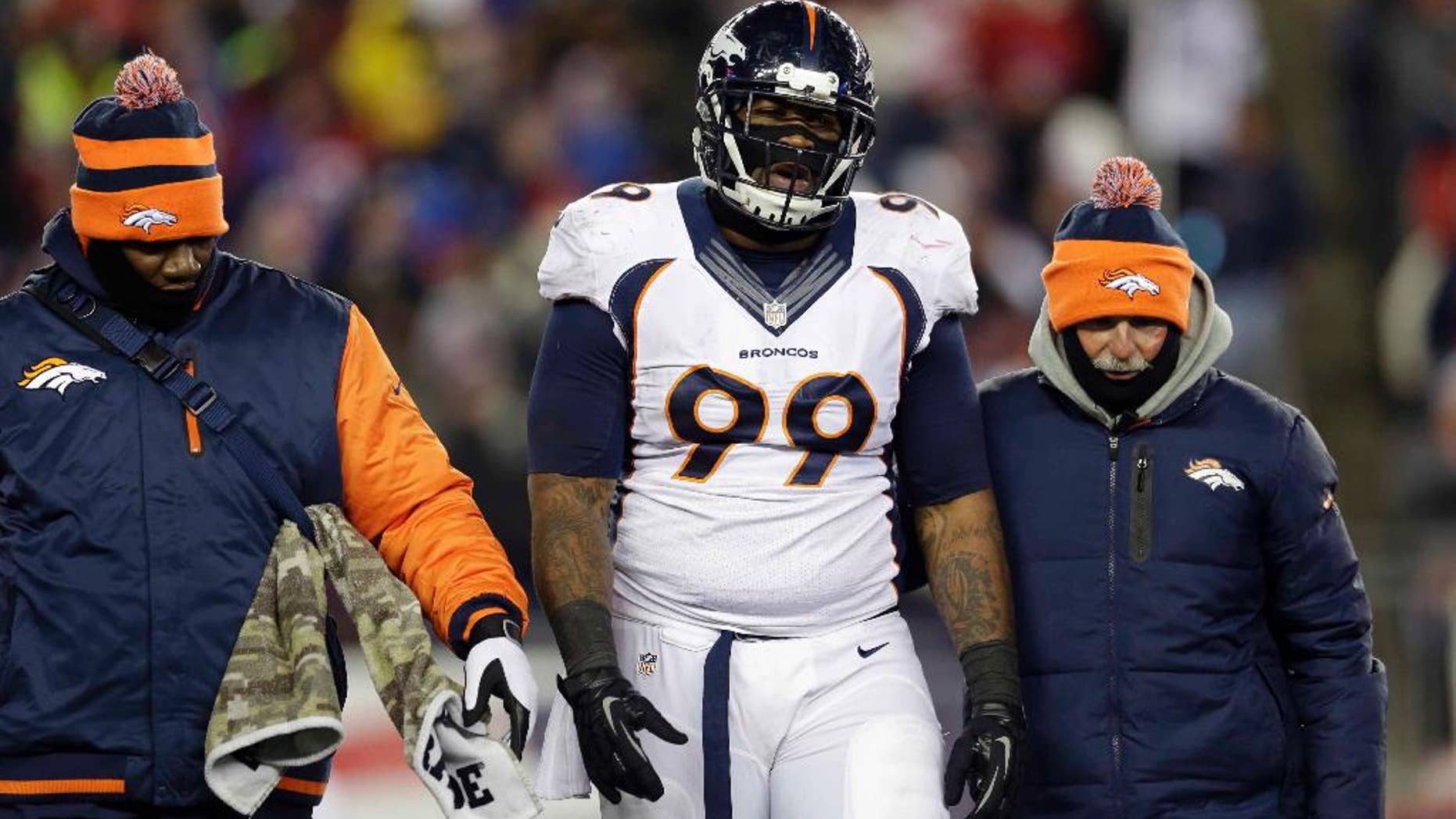 ENGLEWOOD, Colo. – Kevin Vickerson thought he'd be back on the football field by now.
Instead, he spends his days rehabbing his right hip, which was dislocated seven months ago in New England, and working on his strength and conditioning so that he hold can up 700 pounds of double teams like he used to when he anchored Denver's defense.
It's not the wait or the weights that are the hardest part for Vickerson, but "watching the Super Bowl," he said, "and not being out there with my guys."
On occasion he finishes his work with the athletic trainer and the strength and conditioning coach early enough to wander onto the fields at the Broncos training facility.
Those days are bittersweet.