Broncos make Ole Miss QB Chad Kelly 'Mr. Irrelevant' with final pick in the NFL Draft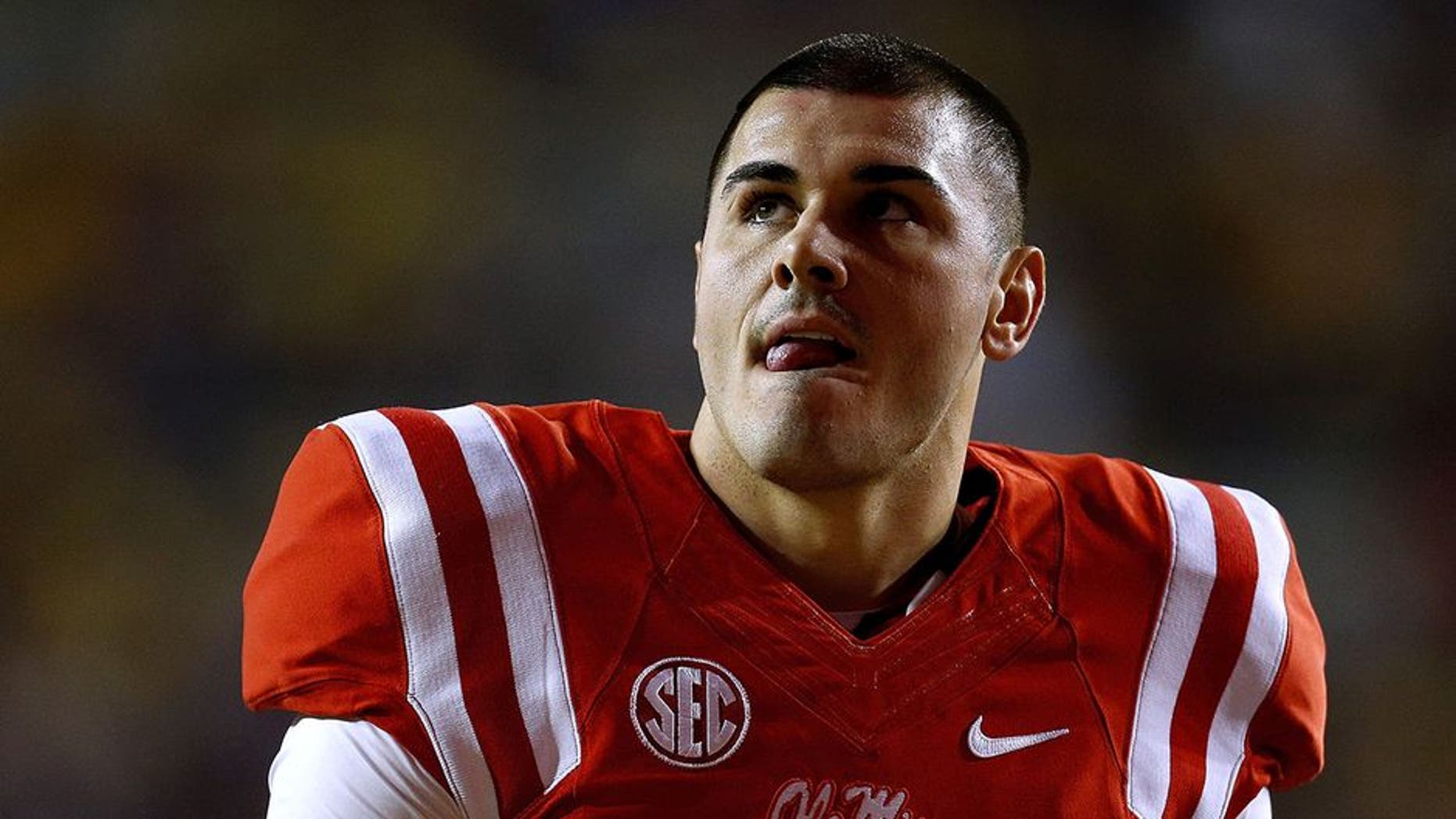 The Denver Broncos made Chad Kelly "Mr. Irrelevant", drafting the former Ole Miss quarterback with the 253rd and final pick in the NFL Draft.
Kelly, the nephew of Hall of Famer Jim Kelly, fell so far in the draft that he almost fell asleep waiting to getselected.
Kelly went 14-8 as a starter with 50 TD passes at Ole Miss, including 10-3 in his first season, throwing 31 TDs and beating Alabama, Auburn and LSU before earning MVP honors in a Sugar Bowl victory over Oklahoma State. But he suffered a season-ending torn ACL last year, hurt his wrist at his pro day and wasn't invited to the Combine due to a 2014 arrest.
Now he'll get a shot at making a Broncos team that's just one year removed from winning a Super Bowl and trying to find afranchise quarterback, with last year's starter Trevor Siemian expected to compete with 2016 first-rounder Paxton Lynch.
Broncos boss John Elway told ESPN's Adam Schefter, "I called his uncle and he said he's a good kid", and new coach Vance Joseph said Kelly was his favorite QB in the 2017 draft.
He beat Alabama twice. Thats hard to do, Joseph said on a conference call.
Jim Kelly congratulated his nephew and told NFL Network that Chad"is going to prove a lot of teams wrong."
There are plenty of teams and pundits for Kelly to prove wrong, but he also has his supporters.
"If you take out the medical and the character, he's a first- or second-round quarterback all day long," NFL Network analyst Mike Mayock said on air. "If you take his two tapes against Alabama, and put them up against Deshaun Watson's, they're every bit as good."
AP Photo/Patrick Semansky | Copyright The Associated Press. All rights reserved.