Brewers sign former Astros first baseman Carter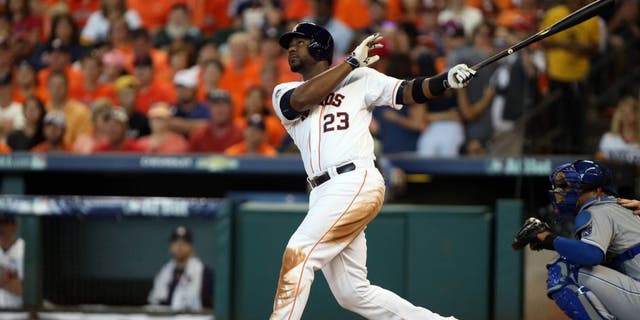 HOUSTON -- Free-agent first baseman Chris Carter has agreed to a one-year, $2.5 million contract with the Milwaukee Brewers.
Carter became a free agent when the Houston Astros declined to offer him a contract in December.
The Brewers were in need of a first baseman after trading Adam Lind to Seattle for prospects last month. The deal includes $500,000 in incentives.
Carter, who hit .199 with 24 homers and 64 RBIs in 2015, made $4,175,000 in 2015 in his first year of arbitration. Houston let him go rather than pay the likely more than $5 million salary he would have commanded in arbitration this year.
The 29-year-old Carter hit 90 homers in three seasons with the Astros, including a career-high 37 in 2014, which tied for second in the majors.