Brewers can look to rookies Santana, Jungmann vs. Cardinals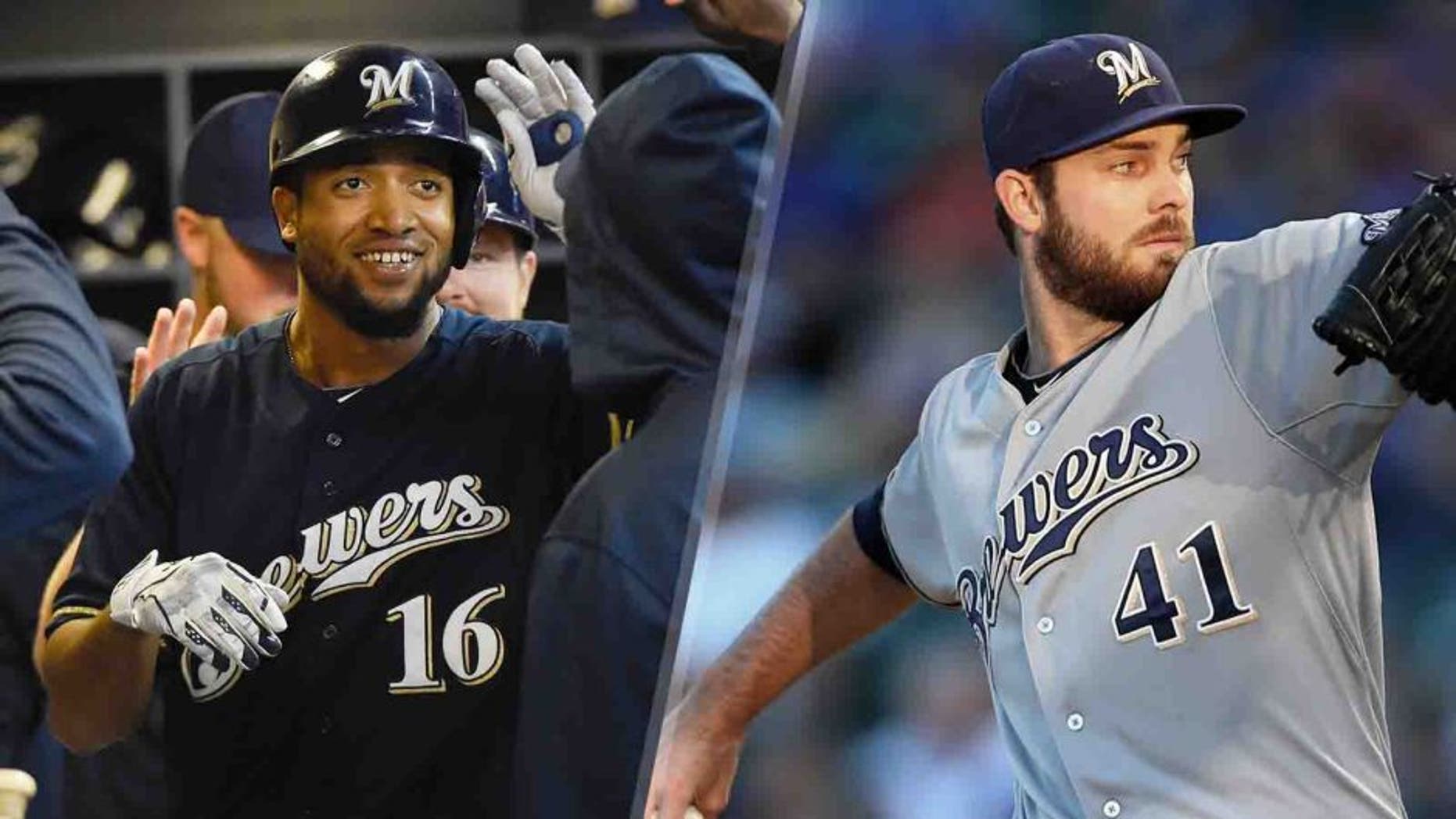 As Milwaukee gets ready to once again take on rival St. Louis, it wouldn't be a surprise if a pair of rookies once again played a big part in any Brewers success.
Domingo Santana, acquired from Houston in the Carlos Gomez/Mike Fiers trade, has been hitting ever since his promotion from Triple-A Colorado Springs and has established himself as a run producer in Milwaukee's lineup.
In those 29 games for Santana, three came as a pinch hitter (he didn't drive in a run in any of those appearances). In his 26 starts, Santana drove in a run in 11 of them. Four times he had more than one RBI in a game.
Meanwhile, starting pitcher Taylor Jungmann looks to become the 12th rookie in franchise history to have at least 10 wins in a season. He's sitting at nine entering Thursday night's game. Besides victories, Jungmann is having one of the best rookie seasons ever by a Brewers pitcher.
Other notes:
-- Brewers hitters are pulling just 34.2 percent of their balls in play, the second-lowest rate in the majors (the Marlins are No. 1 at 32.6 percent).
-- St. Louis' Matt Carpenter is batting .355 vs. Milwaukee this season.
Statistics courtesy STATS Inc. and baseball-reference.com