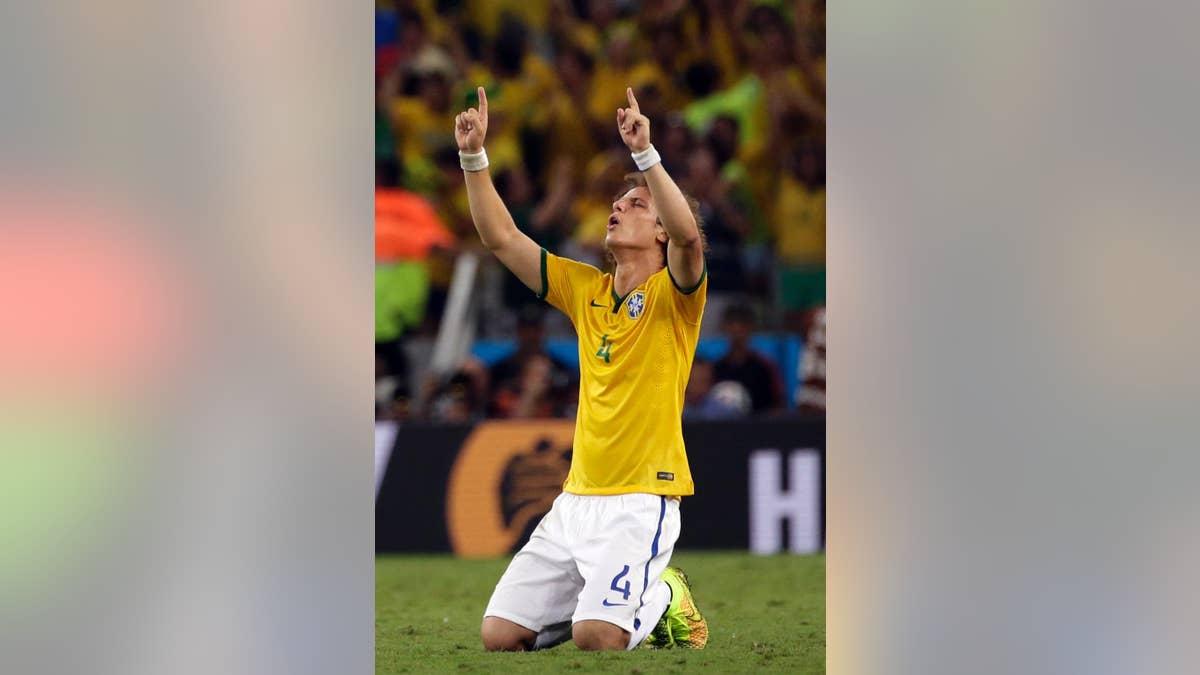 FORTALEZA, Brazil – David Luiz can only explain the technique behind his game-clinching free kick in the World Cup quarterfinal win over Colombia as a product of genetics.
Lining up from 35 meters (yards) out, the 27-year-old Brazilian side-footed the ball with his right boot, smashing it over a wall of four Colombians and beyond the reach of goalkeeper David Ospina.
It gave the Brazilians a 2-0 lead in the 69th minute, and the tournament hosts held on to win 2-1 to reach the semifinals.
Asked about it later, Luiz gestured with his hands out diagonally in different directions and joked that it represented how his feet were when he was little.
He says, "Today it was great because I hit the ball at the exact point. "