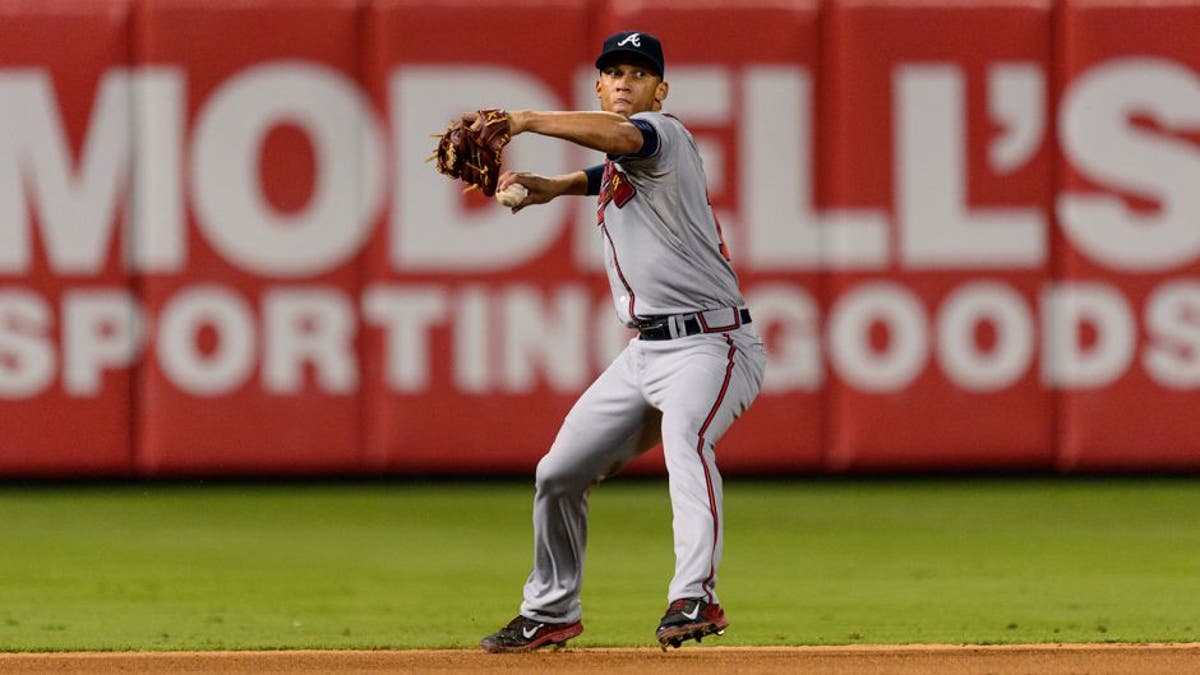 Atlanta Braves shortstop Andrelton Simmons reported improvement in his injured right thumb and is hoping he can return to the lineup this weekend.
Simmons, who suffered a bone bruise while attempting to make a diving catch in last Saturday's loss to the Philadelphia Phillies, received a cortisone shot Tuesday.
Swelling in the joint restricted Simmons to taking grounders earlier in the week. Although there is still some soreness, Simmons said Thursday the thumb feels a lot better.
Simmons is batting .254 on the season but is mired in a 2-for-20 slump. He also hasn't had an extra-base hit or an RBI in his last 12 games.