Braves GM will listen to 'offers on any player not named Freddie Freeman'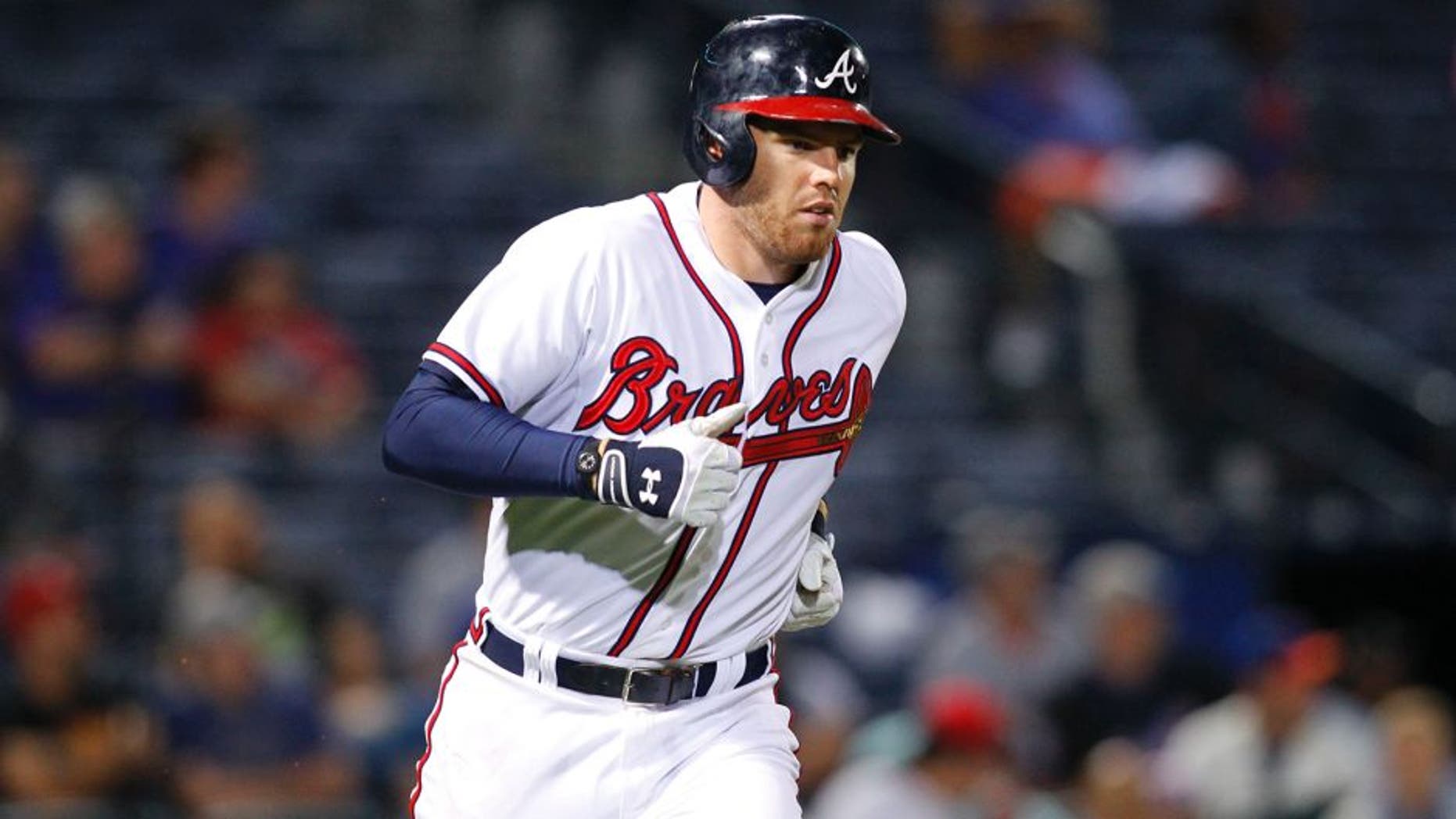 The Atlanta Braves are in full sell mode with new general manager John Coppolella keeping busy in his three months on the job.
According to FOX Sports' Ken Rosenthal, newly-acquired Ender Inciarte has gathered a lot of interest on the trade market since he was obtained by the Braves in the Shelby Miller deal with the Arizona Diamondbacks. Atlanta is willing to part with outfielder even if he never makes an appearance in a Braves uniform.
While Coppolella has let the baseball world know the Braves are open for business, the club is apparently unwilling to part with their young star, Freddie Freeman.
"We have been contacted by more teams with interest in Inciarte than there were with Shelby Miller," Coppolella told Rosenthal. "Similar to Miller, we aren't looking to move Inciarte, but we will listen on any player not named Freddie Freeman and see if a club offers us something compelling that we feel makes us better."
For the Braves, Freeman is thought of as the piece the team wants to rebuild around being that he is just 26-years-old and has proven to be a formable major leaguer. Already a two-time All Star (2013, 2014), Freeman also finished fifth in MVP voting in 2013 -- his third year in the majors.
The Braves committed to Freeman prior to the 2014 season, signing the first baseman to an eight-year, $135 million contract extension.
It was speculated earlier in the offseason the Braves were shopping Freeman, however, manager Fredi Gonzalez stamped out the rumors quickly at the time.