Braves Down Nationals on Opening Day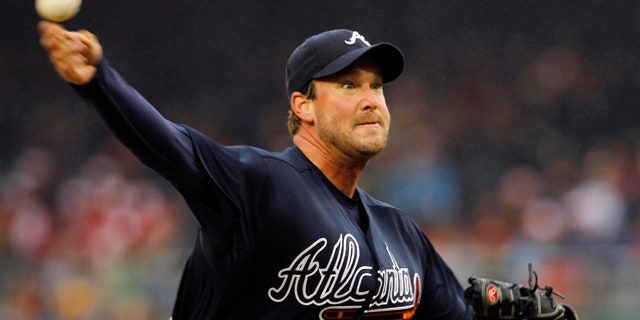 WASHINGTON -- Welcome back, Chipper. Nice way to start, Fredi.
Returning from major knee surgery, Chipper Jones doubled before scoring the 2011 season's first run on a chilly, damp opening day, and Derek Lowe allowed three singles in 5 2-3 innings, helping the Braves beat the Washington Nationals 2-0 Thursday to make Fredi Gonzalez a winner in his debut as Atlanta's manager.
The Braves played their first regular-season game since Bobby Cox retired at the end of 2010 after two decades -- and 15 playoff appearances -- as their skipper. With his sinker in fine, darting form, Lowe (1-0) struck out six and walked two.
Brian McCann drove in Jones with a single off Livan Hernandez (0-1) in the first, and Jason Heyward led off the second with a homer.