Braun wonders whether he will remain with Brewers next year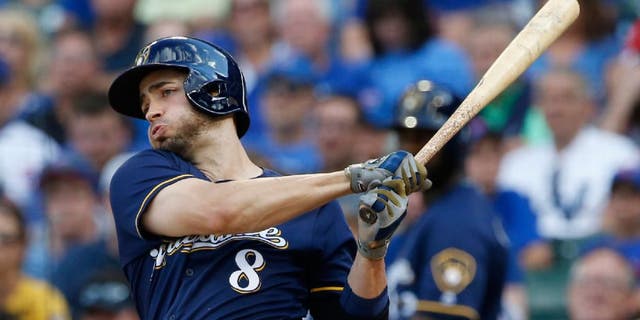 MILWAUKEE -- Ryan Braun wonders whether he still will be with the Milwaukee Brewers when spring training starts.
"Not knowing 100 percent where we'll be playing is hard. It definitely complicates things," he said Wednesday at the team's annual Thanksgiving food drive. "Obviously, things come up. It's a part of the business. It's a part of the profession. If something were to happen, we'd figure it out when we get there."
Braun has a limited no-trade provision but would have the ability to block any swap starting in late May, when he becomes a 10-year veteran who has spent his last five seasons with his current team.
"I get asked about it regularly," general manager David Stearns said of a possible trade. "I know that's a big story this offseason, but I'm very happy that Ryan is a member of the Milwaukee Brewers. I expect him to be a member of the Milwaukee Brewers going forward. I'm happy that he's here at the event today."
The 2011 NL MVP, Braun was suspended for the final 65 games of the 2013 season for violating baseball's drug agreement and labor contract.
He hit .305 with 30 homers and 90 RBIs last season following back surgery in October 2015. He is owed $76 million over the remainder of his contract: $19 million in each of the next two seasons, $18 million in 2019, $16 million in 2020 and a $4 million buyout of the Brewers' $15 million option for 2021.
"I learned some really good exercises during my rehabilitation process last year that I've been able to incorporate into my offseason routine," he said. "I feel like it really helped me last year. So having a full offseason to be able to work out as well as incorporate all those core exercises I learned is something I'm really excited about. I feel great."