Brady Hoke expected to become assistant coach at Tennessee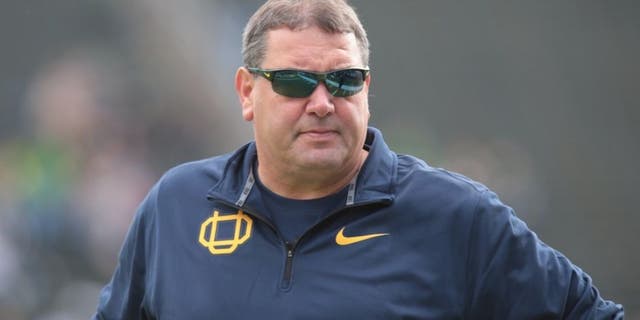 Brady Hoke is expected to become the new defensive line coach at Tennessee, a source told FOX Sports Monday morning.
The 58-year-old Hoke, an Ohio native, won coach of the year honors in three different conferences -- the MAC, MWC and Big Ten -- for his work running the programs at Ball State, San Diego State and Michigan. He spent the 2016 season as Oregon's defensive coordinator.
Hoke, though, is returning to his roots as he broke into the business in college football as a D-line guy. He helped the Wolverines win a national title as their D-line coach in 1997.
Tennessee's defense ranked 107th in the nation and just 111th against the run a year ago. After starting 6-0, the Vols lost three straight games to fall out of the College Football Playoff picture, then suffered a rare loss to Vanderbilt in the regular-season finale before beating Nebraska in the Music City Bowl.