Brad Keselowski Racing reveals 2017 Truck Series driver lineup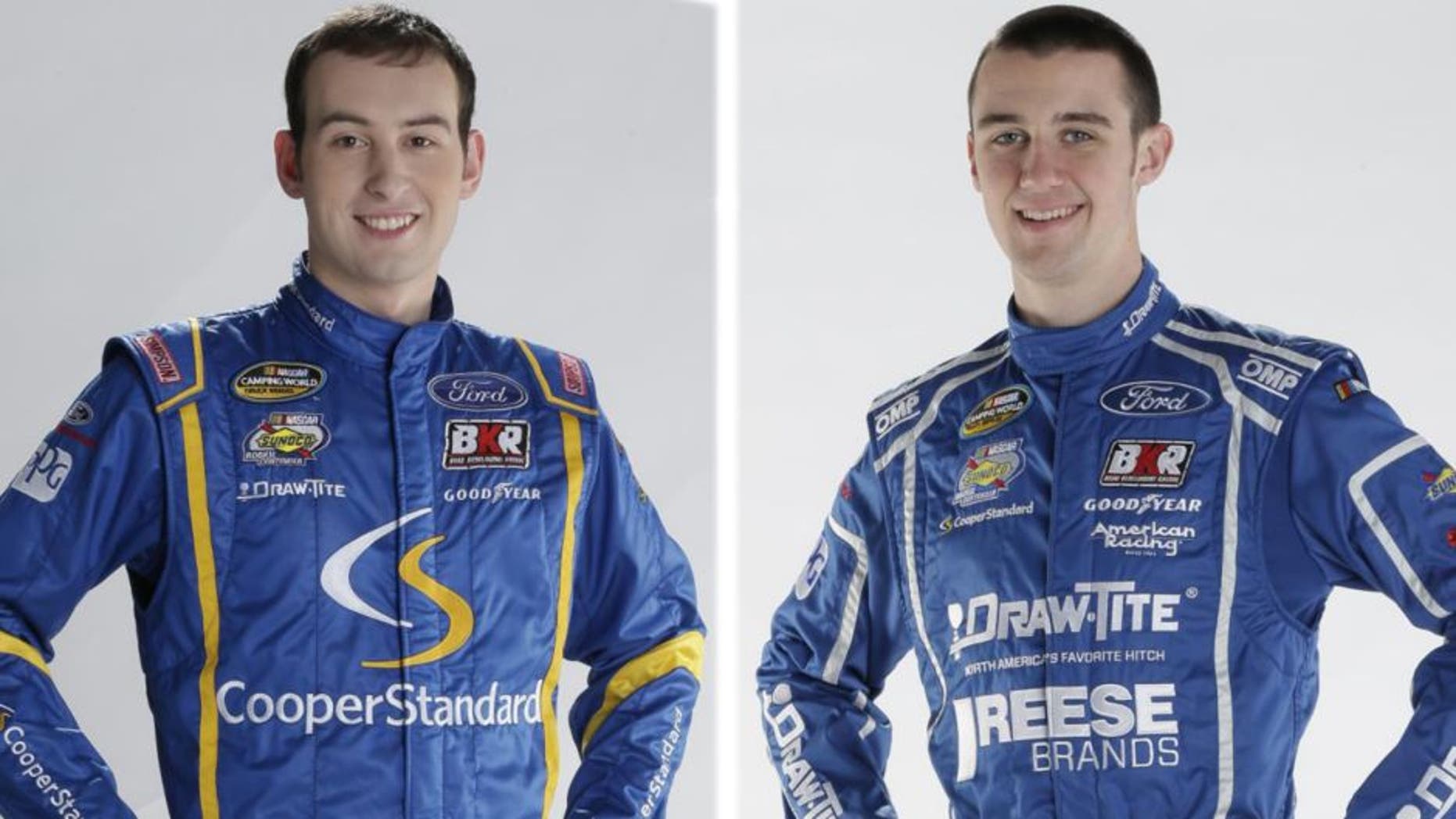 On Sunday, Brad Keselowski Racing announced their driver lineup for the 2017 NASCAR Camping World Truck Series season at the National Motorsports Press Association annual convention in Corcord, North Carolina.
Austin Cindric, son of Team Penske executive Tim Cindric, will drive the No. 19 Ford F-150, while Chase Briscoe will pilot the No. 29 entry. Both drivers will run the season full-time.
Doug Randolph will serve as the crew chief for Cindric, as two-time NCWTS championship-winning crew chief Mike Hillman Jr. will be atop the pit box for Briscoe.
"We're very fortunate to have partners like Cooper Standard and Horizon Global, with brands like Draw-Tite, Reese and Bulldog, that make it possible to give two young drivers an opportunity. And that's something I'm very proud of," team owner Brad Keselowski said.
"Austin Cindric has already had success in various forms of racing, and has shown a lot of potential in our Ford F-150 race trucks. I certainly believe that Chase is ready to take the next step in his career, and we're excited to have him join the BKR family."
Cindric, 18, has six starts with Brad Keselowski, dating back to Martinsville Speedway in October 2015. The young driver won in the ARCA Racing Series at Kentucky Speedway in 2016, while also adding two victories in the K&N Pro Series East to his racing resume last year.
"This is a massive opportunity from Brad and everyone at BKR who trusts me and believes in my abilities as a driver to move on to the next level for a full season," said Cindric. "2017 gets more and more exciting for me with every day that goes by."
Briscoe, 22, won the ARCA Racing Series championship in 2016, leading the series with six victories, including four in a row.
"It's is an absolutely huge opportunity and such an honor to drive for Brad," said Briscoe. "The competition level in the NASCAR Camping World Truck Series is so high, but I'm going to be in the best equipment out there. It's really cool to once again be working with the Keselowski family."