Boxer wearing 'America 1st' border wall trunks crumbles against Mexican opponent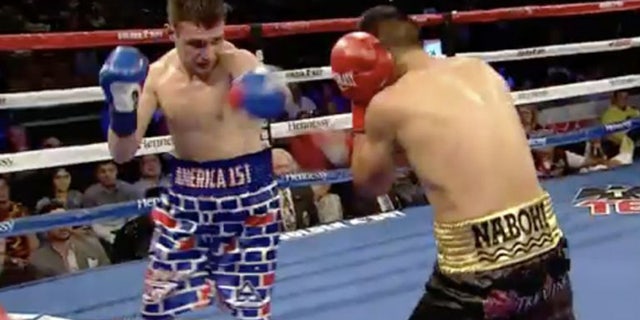 An American boxer wearing boxing trunks depicting a brick-like border wall was unable to stop a Mexican opponent from scoring a decisive victory in Southern California.
The bout between Rod Salka and Francisco Varga got a lot of attention on social media after Salka wore the attention-grabbing gear into the ring Thursday in Indio, Calif., KABC-TV reported.
His trunks had "America 1st" emblazoned on the waistband and a brick-wall pattern in American flag colors, according to the station.
But as the fight wore on, Salka was defenseless against Varga's battering ram punches.
He crumbled in the fifth round and suffered more punishment in the sixth and final round, according to ESPN.
The ref awarded the fight Varga on a TKO.