Bowl eligibility and a little revenge at stake as Oregon State travels to face Washington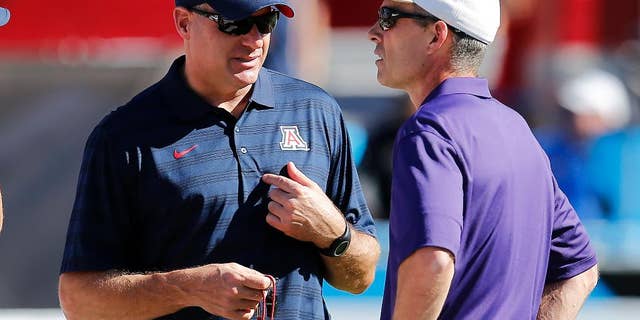 SEATTLE – Mike Riley asked for a show of hands in the meeting room. He wanted everyone who was on the field for one of the worst losses in his coaching tenure at Oregon State to acknowledge they were there.
Getting routed 69-27 can leave an impression.
A year after getting blitzed at home by Washington, the Beavers (5-5, 2-5 Pac-12) travel north on Saturday to face the Huskies (6-5, 2-5) in a crucial game for both programs. The past two times facing Washington have left lasting impacts on Oregon State.
Two years ago, Oregon State was undefeated through six games and ranked No. 7 in the country when the Beavers traveled to Seattle and were handed a 20-17 defeat by the Huskies. Including that loss in October 2012, the Beavers are 15-15 in the 30 games since.