Boston writer explains why he didn't cast MVP ballot for LeBron James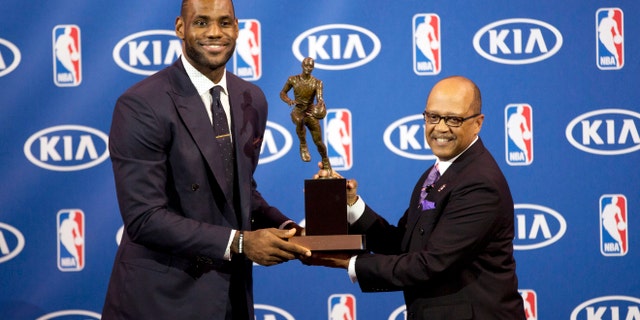 MIAMI – The writer who did not choose LeBron James of the Miami Heat as the NBA's Most Valuable Player believes Carmelo Anthony "meant more to his team" this season.
Gary Washburn of The Boston Globe says Anthony made the New York Knicks relevant again by leading them to their first division title in nearly two decades. Washburn's explanation was published Monday, one day after James won his fourth MVP award.
Washburn says the Knicks would not have made the playoffs without Anthony, while the Heat have plenty of other talent besides James. Washburn also says that he believes James will eventually become the league's first seven-time MVP and that his vote was "no LeBron conspiracy."
James collected 120 of 121 first-place votes. The NBA has never had a unanimous MVP selection.