Bobsledder Lauren Gibbs fires back at critics who slammed her photos with Ivanka Trump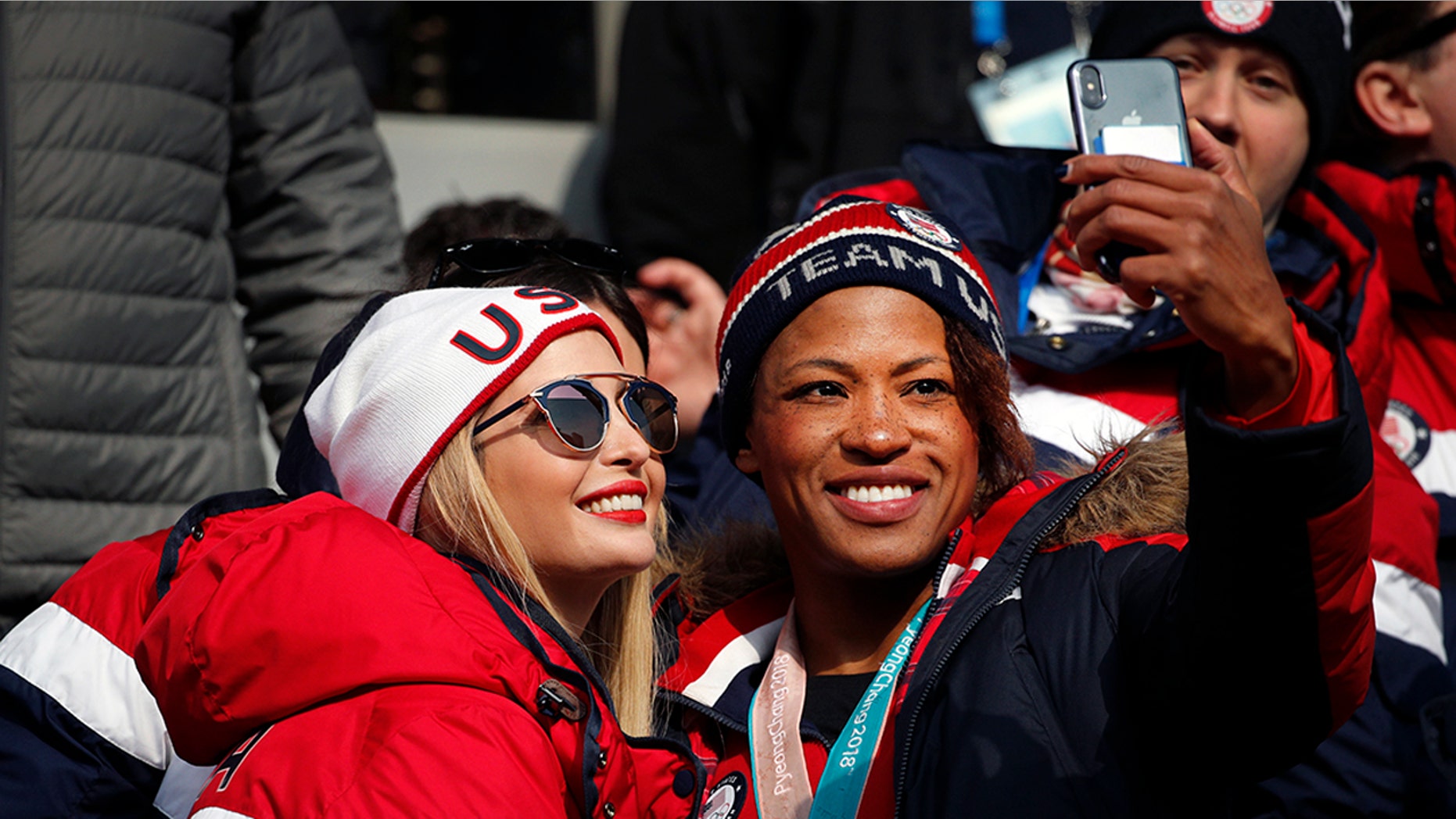 American silver medal-winning bobsledder Lauren Gibbs has taken to social media to respond to criticism over photos she took with Ivanka Trump when the first daughter visited the just-concluded Pyeongchang Winter Olympics.
Trump and Gibbs exchanged pleasantries Sunday morning while watching the four-man bobsled competition. At one point, Gibbs let Trump try on the silver medal that the athlete won with Elana Meyers Taylor in the two-woman bobsled competition.
"I feel like this almost is like trying on someone's wedding band," Trump said. "Am I allowed?"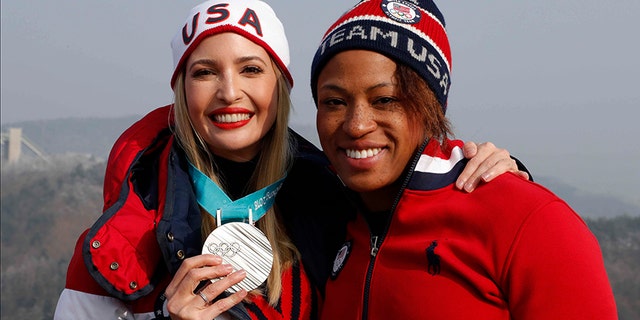 Gibbs posted a photo of her and Trump on Twitter with the caption, "It's important to remember that we don't have to agree on everything to get along, be civil to each other and enjoy each others company."
Social media backlash was swift and Gibbs ultimately deleted the post, saying on Tuesday that she was "tired of reading the hate."
"I deleted (by choice) the photo because I was tired of reading the hate being thrown back and forth. Whether you hate me for posting or hate me for taking it down... you are the same... hate from either side is hate," she wrote in the post.
Earlier, Gibbs had fired back at some of her more strident critics.
"History will treat [President Trump] as an equal to Hitler," one user wrote. "Your children and grandchildren will be so embarrassed of you for this picture."
"We have a fortune teller on our hands ..." Gibbs said in response.
Another user accused Gibbs, who is black, of being a "complicit citizen to the very people working against your chance at a better life."
"Not complicit, just hoping that there is a better way," Gibbs answered. [I]dealistic ... Maybe but I would rather go that route than the back and forth name calling."
Meyers Taylor chimed in Sunday, tweeting, "Choosing to spread love is never a bad thing, even if it's explaining bobsled to a politician's daughter. The only way to fight hated and bigotry is through love."
Click for more from Town Hall. 
Fox News' Lucia Suarez and the Associated Press contributed to this report.