Blood clot in lung sidelines Penguins forward Pascal Dupuis for at least 6 months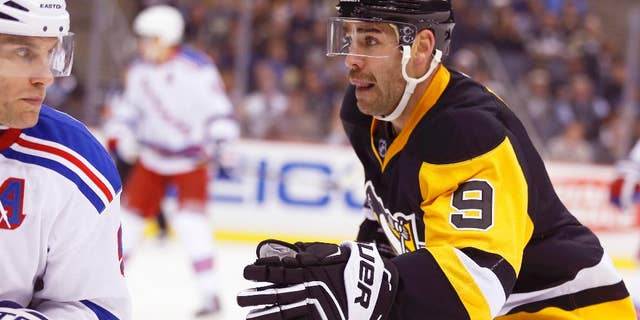 PITTSBURGH – Pittsburgh Penguins forward Pascal Dupuis is out at least six months after doctors discovered a blood clot in his lung.
The clot was discovered Monday after the 35-year-old complained of pain in his chest. He will use blood thinners to treat the condition but is out for the rest of the regular season and possibly beyond.
The diagnosis is the latest setback for the popular Dupuis, who missed the second half of last season after tearing the ACL in his left knee in December.
Dupuis was successfully treated for a blood clot in January and returned in time for training camp. He has six goals and five assists in 16 games. He played in a shootout victory over the New York Rangers on Saturday before experiencing discomfort.