Blackhawks' Mayers relishing new role with hockey camps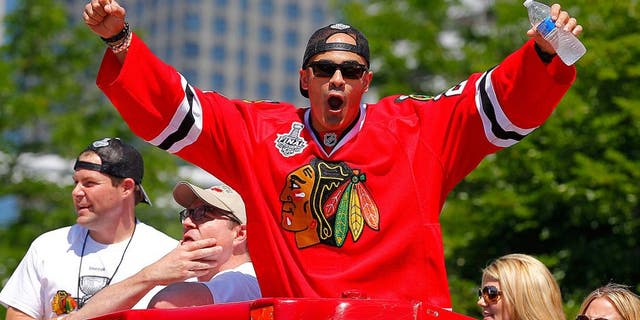 Jamal Mayers certainly has embraced his new role as the Chicago Blackhawks' community liaison.
Hired to the position last month, the 2013 Stanley Cup winner has joined Eddie Olczyk and United States women's Olympic hockey player Kendall Coyne in taking part of the Blackhawks Youth Hockey five-day camps.
In one camp at Oak Park Ice Arena last week, Mayers raved about the skill level and enthusiasm he saw from of the boys and girls in attendance.
"Honestly some of the best skaters and players have been the girls," the 40-year-old Mayers said of the camp featuring kids ages 13-15. "They are much more attentive and their listening skills seem to be a little bit better. Their skill level is right up there."
At the various camps, the kids are involved in skating on the ice in relation to their individual skill development. They undergo drills, stations and controlled scrimmages before also taking part in off-ice training and a classroom session.
(h/t Chicago Blackhawks)