Bills to rack up more air miles in 2016 thanks to Rams' big move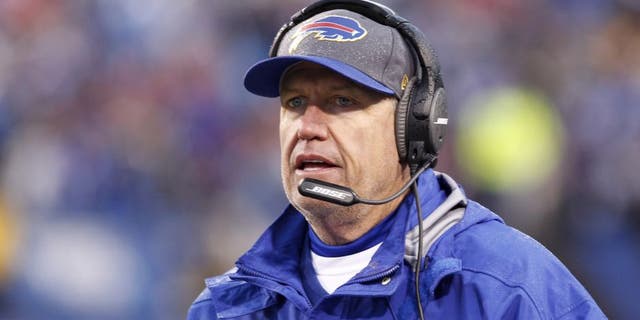 The St. Louis Rams are officially moving to Los Angeles for the 2016 season after the relocation was approved on Tuesday night. It's obviously a huge move for the franchise and its fanbase, but it also affects seven other teams -- the Buffalo Bills included.
One of the Bills' eight away games in 2016 is against the Rams. Now that they've moved further away from Buffalo, the Bills will be racking up a few more air miles -- about 1,500 more, actually. The game will likely take place at the L.A. Coliseum as it will host the Rams until their new stadium is built in 2019.
The extra distance likely won't have an effect on the Bills, but it'll be one-of-three times they'll travel to the west coast. They're also set to visit the Seahawks and Raiders -- the latter of which nearly moved to L.A., themselves.
The only thing left to be determined for Buffalo is when the trip to Los Angeles will take place. Every team's opponents are set for 2016, but the schedule has yet to be announced. That will happen in the coming months.