Bills fans camping out early as interest, ticket prices soar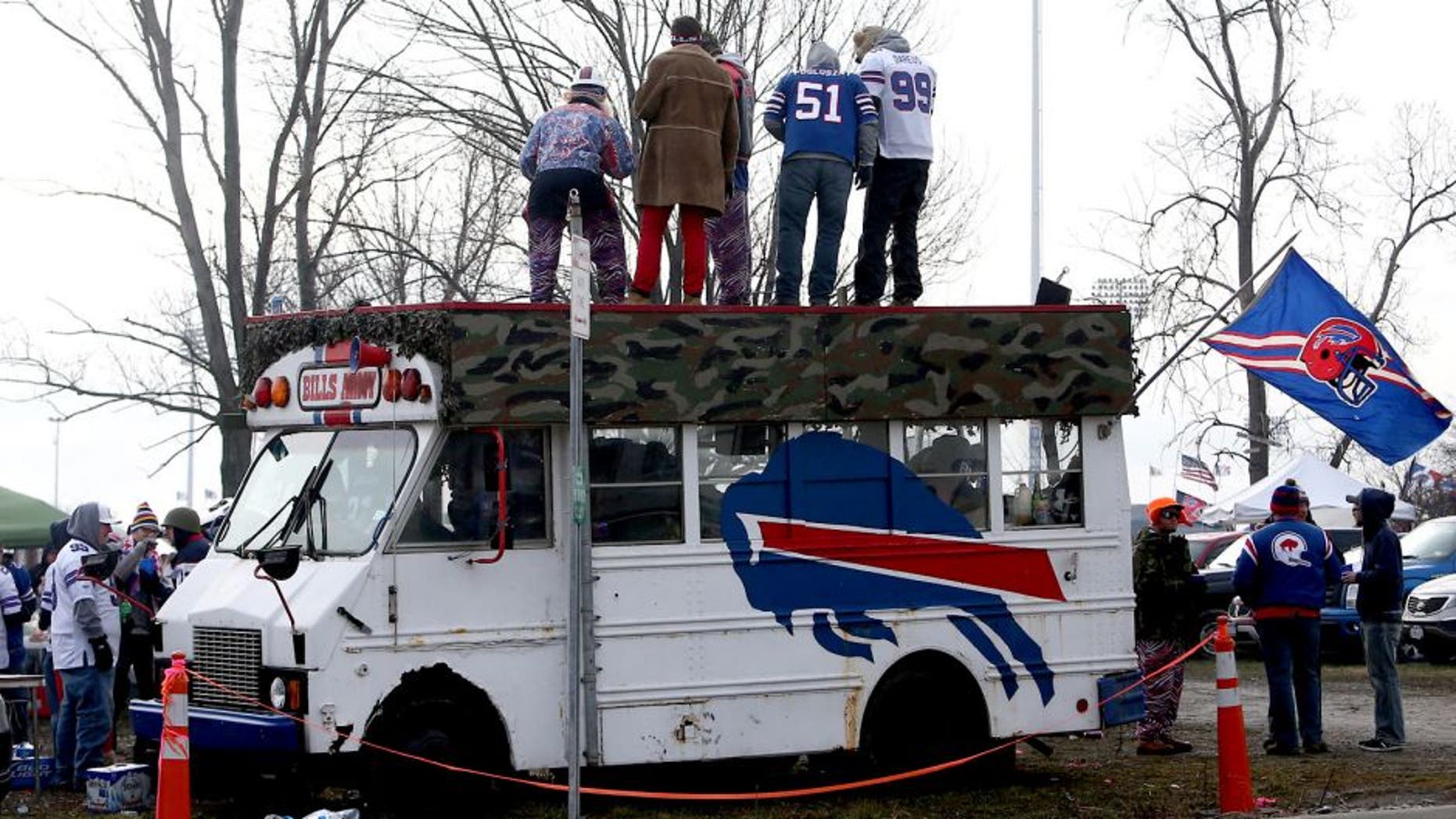 Deflation is sparking inflation on several fronts for the Buffalo Bills and their fanbase.
Sunday's matchup against the New England Patriots will feature the highest ticket prices in five years but that's doing nothing to dampen the fervor. For only the second time in franchise history, the team's camper/RV lot was sold out one day in advance.
Helping fan the flames for the Bills is the presence of brash new coach Rex Ryan and a tantalizing matchup against the reigning Super Bowl champion New England Patriots, who are morphing into the NFL's version of the circus is coming to town following the Deflategate saga.
Buffalo fans and merchants are having a field day with Deflategate, pumping up the hype by taking numerous jabs at the Patriots. The more creative gimmicks range from the Bills team store selling ball pumps to a billboard poking fun at Patriots quarterback Tom Brady and a local car wash offering free inflation for tires and footballs.
Yet there is a downside to all the talk of inflation, particularly pertaining to ticket prices. Syracuse.com, citing numbers provided by SeatGeek.com, reported that the average resale price for a ticket to Sunday's game is $144 - the highest cost since the ticket search site started tracking prices in 2010.
Still, the pricey ducats are not slowing the stampede for fans eager to be part of a world record-setting attempt for crowd noise. Representatives from Guiness World Records will be on hand to record the decibel levels at the stadium.
(h/t WGRZ.com, Syracuse.com)