Bill Belichick using a loophole to keep media away from Tom Brady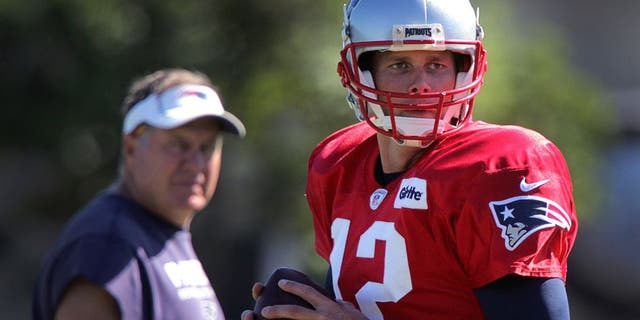 With Tom Brady returning to the Patriots this week following his four-game DeflateGate suspension, you'd likely expect a circus of reporters in New England itching to ask Brady about his time away from the team and his preparation for this Sunday's debut.
But, as it turns out, the quarterback may not be speaking to the media at all prior to this weekend's game against the Browns, and that's thanks to a loophole used by evil genius Bill Belichick.
You see, Brady doesn't have to speak because he's not even technically on the roster yet. According to Yahoo! Sports, The NFL has provided the Patriots with an exemption, meaning the team doesn't have to officially add him to the active roster until Saturday. The team will have no media access that day, as they'll be traveling to Cleveland for Sunday's game.
The quarterback usually holds a weekly presser on Wednesdays, but Rob Gronkowski will fill in at the podium this week. That means that unless Brady decides to host a scrum at his stall in the locker room, it's unlikely we'll hear from him before he takes the field for his much-anticipated return.
It's possible that Belichick is utilizing the roster exemption to keep the media away from Brady and allow him to focus on his preparation for Sunday, but it's also possible that he's using it as just another measure to stick it to the league for suspending his QB in the first place. It's no secret that the Patriots still aren't thrilled over the way DeflateGate was handled by the commissioner's office, so denying the league of Brady quotes and headlines in the lead-up to his return would be a perfectly Petty Patriots move by Belichick.