Bill Belichick downplays Tom Brady's record-tying 200th win: 'A QB's job is to win'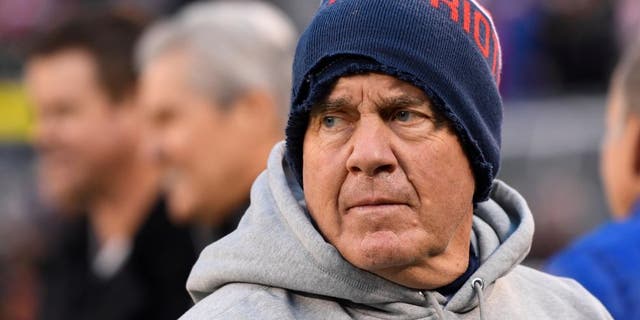 Tom Brady has always been a winner. Since he came into the NFL 16 years ago, he's had more success than any other quarterback, winning four Super Bowls and setting a whole bunch of records in the process.
On Sunday, the New England Patriots quarterback tied one of Peyton Manning's all-time marks by winning his 200th career game (including playoffs). Brady is now one win away from becoming the winningest quarterback in NFL history, which is obviously a huge feat.
Coach Bill Belichick wasn't overwhelmingly impressed, however. He downplayed Brady's accomplishment just as you thought he would.
"He's a good player. We've got a lot of good players. A lot of guys compete hard, and like I said they all work hard. We got contributions from all three units today, offense, defense and special teams. We got contributions from a lot of players," Belichick said.
"I thought a lot of guys stepped up and competed. Tom did a great job, but so did the other 45 guys out there today."
The 22-17 win over the Jets was much harder to come by than the Patriots probably expected. It took a game-winning touchdown pass in the fourth quarter to get the job done against the now 3-8 Jets, who look like a team vying for a top-five pick in the draft.
Having spent so many years in the NFL, Belichick knows that wins are tough to come by. And while he downplayed Brady's feat initially, he did acknowledge how impressive it is a bit later.
"I think it says a lot about him and what he's been able to do for this franchise. I mean that's what it's all about, that's what a quarterback's job is, is to win. He's done a great job of that," Belichick said. "I think today was a good example of not turning the ball over. There were some good situational plays that came up that don't show up on the stat sheet like a fourth-and-1 offsides and things like that. That are plays that you need for your team to win and Tom does a great job of that."
"He's as good of a situational football player as I've ever been around. A quarterback's job is to win, he's won a lot. That's good, glad he's our quarterback."