BIG3 hoops league to make Aug. 13 stop at Staples Center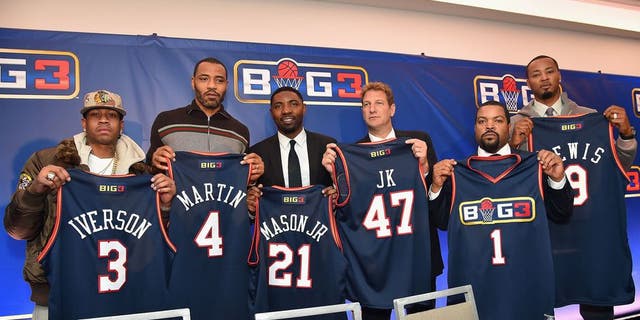 NEWYou can now listen to Fox News articles!
The BIG3 will bring its unique basketball league to Staples Center on Saturday, Aug. 13.
Fans will get a chance to see many of their favorite ex-NBA stars -- including Allen Iverson, Kenyon Martin, Mike Bibby and former Clippers Corey Maggette and Cuttino Mobley -- in action duringthe 3-on-3 setup.
The league will also make stops in Charlotte, Philadelphia, Tulsa, Nashville, Dallas and Lexington (KY) before holding the championship in Las Vegas on Aug. 26.
The games will be shown on FS1.
"When we created the BIG3, we set out to bring elite basketball talent and highly competitive 3-on-3 action to fans across the country," said BIG3 President and Commissioner, Roger Mason Jr., in a release on Monday. "We couldnt be more excited to deliver on that promise, and unveil our 2017 season schedule including cities that are home to some of the sport's most diehard fans."