Bennett lobbies Seahawks owner on national TV to pay Chancellor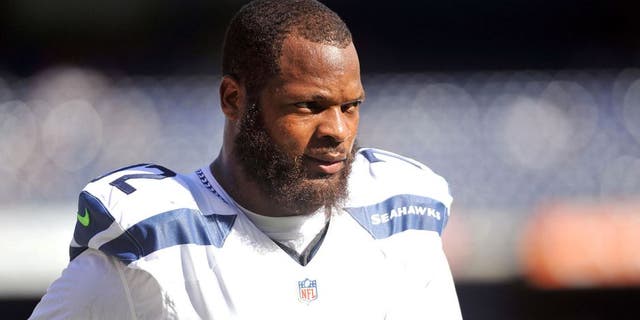 NEWYou can now listen to Fox News articles!
Seattle Seahawks safety Kam Chancellor received a high-profile assist in his bid to get his contract reworked by the team.
Chancellor came up with the play of the game in the Seahawks' 13-10 victory over the Detroit Lions on Monday night, punching the ball loose from Calvin Johnson at the goal line to prevent a go-ahead touchdown with under two minutes to play.
Moments later, while Chancellor was being interviewed on the field after the game, teammate Michael Bennett crashed the party and loudly told Seattle ownership to show Chancellor the money.
"Pay him. Pay him!" Bennett screamed into the camera. "(Seahawks owner) Paul Allen is the 17th-richest man in the world. Pay him!"
Chancellor held out of training camp and the first two games in a squabble with the team to have his contract restructured. Since his return, Seattle's defense has permitted only a pair of field goals.
MORE NEWS: Want stories delivered to you? Sign up for our NFL newsletters.