Ben Simmons announces that he's chosen Nike over Adidas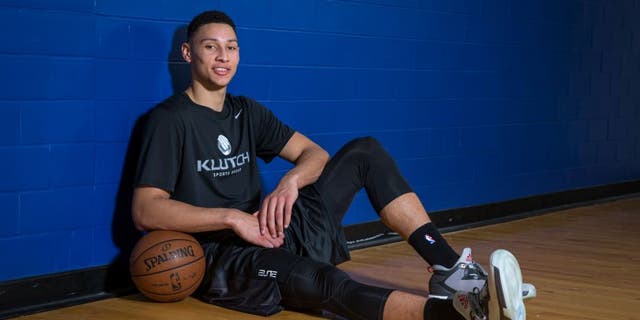 NEWYou can now listen to Fox News articles!
He's expected to be the No. 1 pick later this month at the NBA Draft. But one thing that's no longer in question for Ben Simmons is which shoe company has landed the former LSU star.
Simmons took to Twitter on Tuesday to announce he's signed with Nike.
"I'd like to announce I've signed with Nike," Simmons said. "I'm excited. I'm blessed. It's an amazing opportunity for me and my family of course."
No contract terms were announced. It was reported last month that Nike was offering $7.5 million over five years, less than the five-year, $10 million deal adidas presented. Simmons, who is represented by the same agency -- Klutch Sports Group -- as LeBron James, averaged 19.2 points, 11.8 rebounds and 4.8 assists in his lone season in college.
When LeBron made the jump from high school to the pros, Nike signed him to a seven-year, $90 million deal.
The Philadelphia 76ers have the first pick in this month's draft and are expected to take the 19-year-old Australian. If they pass on Simmons, the Los Angeles Lakers would be next in line.
Simmons was expected to be the surefire No. 1 pick when he arrived at LSU, but the Tigers finished 19-14 and didn't make the NCAA tournament. Questions arose regarding his competitive fire and suspect jump shot.