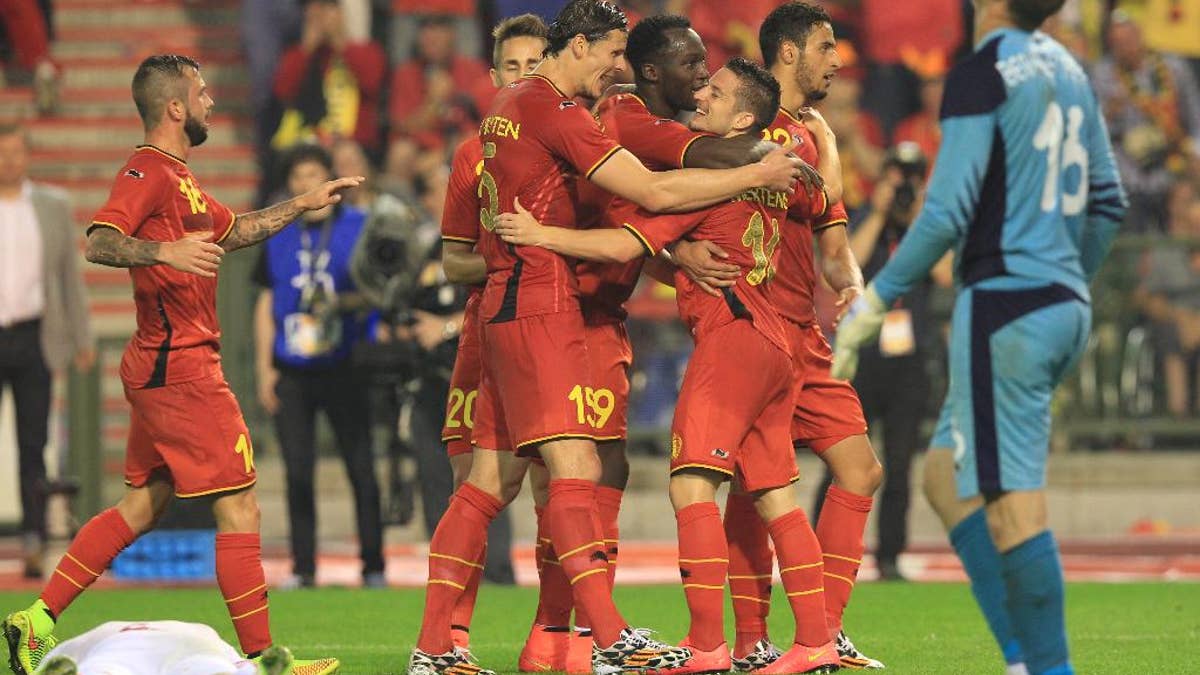 BRUSSELS – Dries Mertens scored one minute from time as Belgium scrapped to a 1-0 victory over Tunisia in its final preparation game for the World Cup on Saturday.
The match was interrupted for about 40 minutes after a severe hail storm forced players off the field in the first half.
After a successful preparation campaign highlighted by a 5-1 victory over Luxembourg and a 2-0 win in Sweden, Belgium coach Marc Wilmots sought safety first for the send-off game against Tunisia.
He kept Romelu Lukaku on the bench until the 61st minute after the striker had already proven his form with four goals in the last two games.
Tunisia was reduced to 10 men after 63 minutes when Issam Jemaa was sent off.
Belgium plays Russia, South Korea and Algeria in Group H.