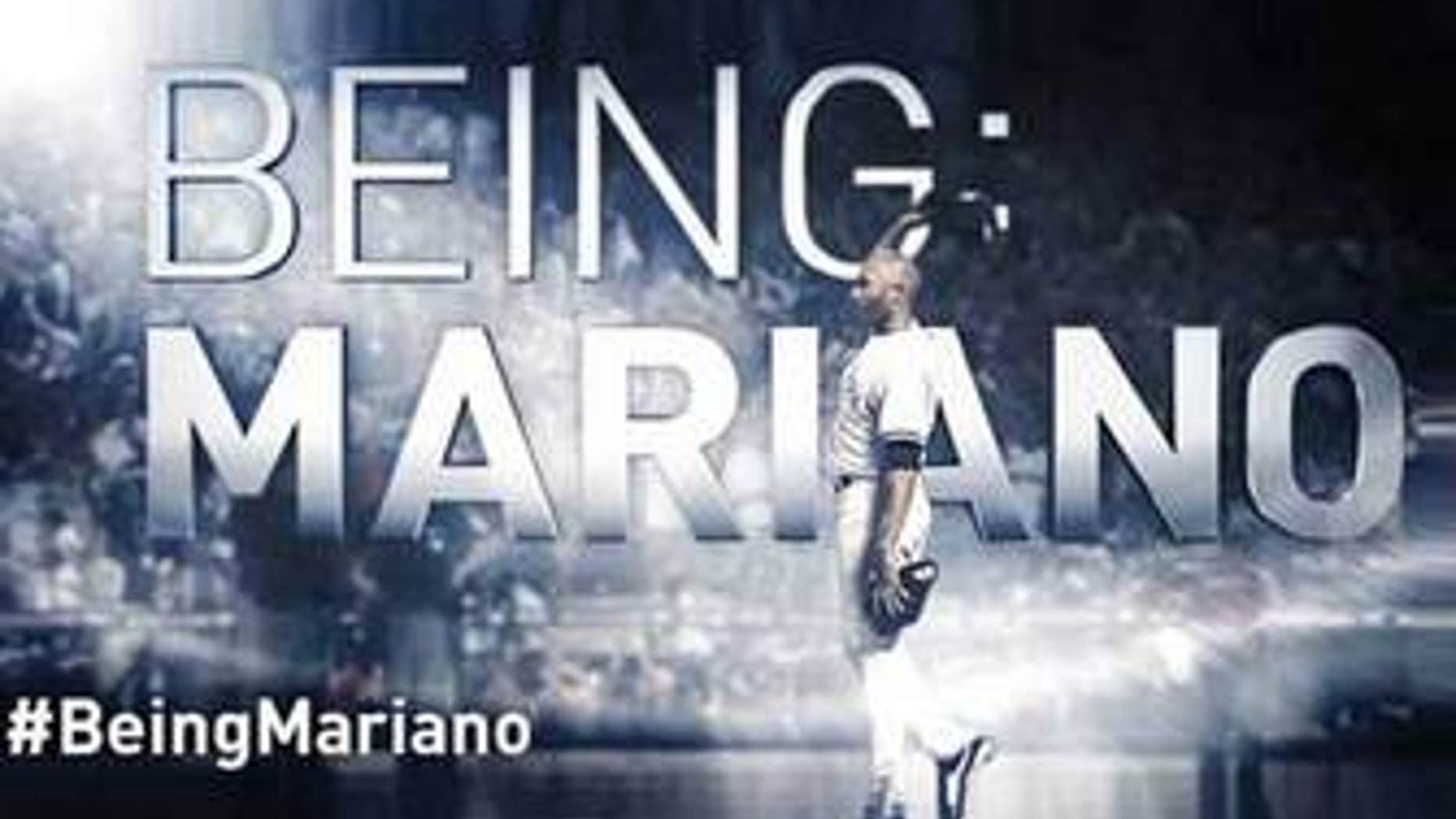 Last month, Mariano Rivera applied the finishing touches to a 19-year career, which included a major league-best 652 saves and five World Series rings.
During his final campaign, FOX Sports Originals, in conjunction with Major League Baseball Productions, was granted unprecedented and exclusive access to many of Rivera's most private moments, from spring training to the final week of the season.
The 90-minute documentary "BEING: Mariano" premiered Sunday, Oct. 20 on FOX and will have an encore presentation on Tuesday, Oct. 22 on FOX Sports 1 (8:30 p.m.).
"Throughout his remarkable career, Rivera shied away from the spotlight and simply let his dominance over hitters and good work off the field speak volumes, so perhaps its counterintuitive that he would agree to allow cameras access to such intimate moments, but that's just what he did," FOX Sports senior vice president, original programming Michael Bloom said.
"It will be an honor to present 'BEING: Mariano' on FOX Sports and FOX Sports 1."
A man of deep religious conviction, Rivera was a ferocious competitor who, win or lose, always respected the game. A nurturing teammate, he freely offered guidance to young pitchers hoping to attain a fraction of his consistency and success, awestruck by his staggering career statistics:
19 : Seasons, all with the New York Yankees
13 : All-Star appearances
5 : World Series titles (seven World Series appearances)
652 : Career saves
42 : Postseason saves
0.70 : Postseason ERA in 96 games.
"We're honored and privileged that a man universally regarded as the best to ever play his position let us in to uncover the mystique of his final season," CEO of Relativity Television Tom Forman said.
"Our cameras find him in never-before-seen moments at work, at play, with family and friends, baseball legends, competitors and politicians alike. Despite what fans may have already seen, 'BEING: Mariano' is more thorough than any televised tribute to date."
Co-produced by Relativity Television, Relativity Sports and Major League Baseball Productions, 'BEING: Mariano' is directed by Jeff Spaulding of MLB Productions. Relativity Television has quickly become one of the country's largest suppliers of unscripted television and has recently expanded into scripted programming. Relativity Sports is the industry's fastest growing sports agency, providing more than 300 NBA, NFL and MLB athletes with services ranging from contract negotiation to custom film and television content production.
"MLB Productions has a proven track record and has established a significant level of trust among MLB players over the years, but given how closely Mariano guards his privacy, we're extremely appreciative of the access he has granted us this season," senior vice president broadcasting, Major League Baseball Chris Tully said. "This special is a rare glimpse behind the curtain with one of the truly legendary figures in the game."
The original article can be found at FOXSports.com: BEING: Mariano.