Bears LT Bushrod leaves practice, dealing with back problem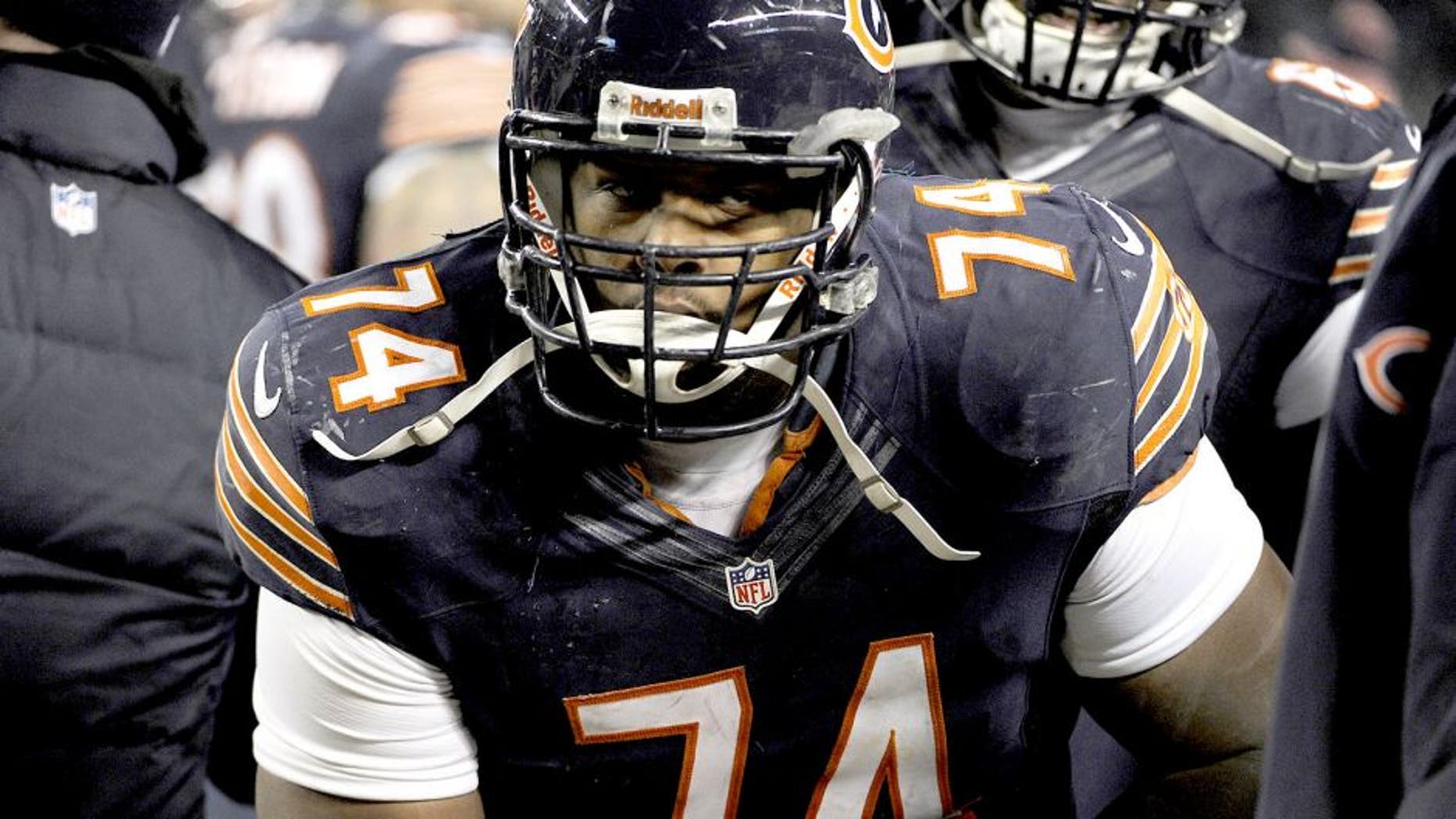 Chicago Bears left tackle Jermon Bushrod left Tuesday's practice early due to a "back problem," according to ESPN's Jeff Dickerson.
This is not a new problem for Bushrod, who turned 31 last week. ESPN notes that he missed the majority of offseason workouts while dealing with back pain.
"It was good to get guys in some different spots, and that's going to happen in games," Bears head coach John Fox said about adapting to Bushrod's absence, per ESPN. "It's going to happen as we move forward, like I said before."
Bushrod has been in the league since 2007, when the New Orleans Saints made him a fourth-round draft pick. He spent six years there and made the Pro Bowl in his final two seasons, before signing with the Bears as a free agent in 2013.
The Bears are already dealing with uncertainty at the right tackle position and can hardly afford another question mark along the offensive line.
(h/t ESPN)