Bears LB Leonard Floyd leaves game on backboard after head/neck injury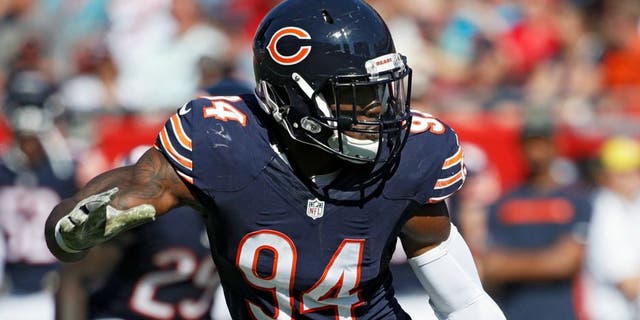 Rookie linebacker Leonard Floyd, one of the bright spots in another rocky season for the Chicago Bears, left Sunday's game against the New York Giants on a backboard after slamming his helmet into a teammate while trying for a sack.
Floyd, the No. 9 pick in the 2016 draft, was closing in on Giants quarterback Eli Manning in the fourth quarter when his helmet jammed into the side of teammate Akiem Hicks, who was coming in from the other side.
Floyd stayed on the ground for nearly five minutes after the collision before he was carted off the field. The rookie from the University of Georgia entered the game with five sacks and one fumble return for a touchdown.