Battery charge dismissed against Browns rookie Caleb Brantley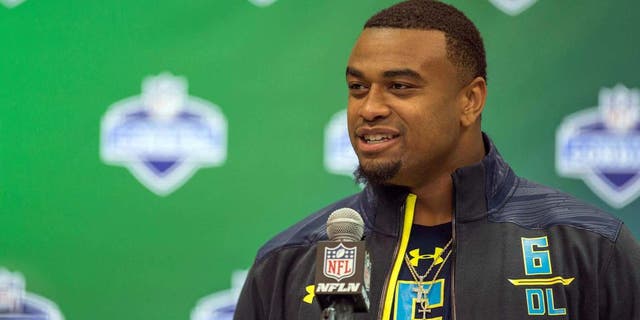 Less than a week before the NFL Draft, former Florida Gators defensive lineman Caleb Brantley was charged with misdemeanor battery following an alleged physical altercation with a woman. He was expected to be a first- or second-round pick before the charges were filed, but as a result of the situation he wound up falling all the way to the Browns in the sixth round.
On Wednesday, charges against Brantley were dismissed due to insufficient evidence to sustain a conviction. The case stemmed from an incident on April 13.
The Browns openly stated that they could wind up outright releasing Brantley if the charges stuck, admitting that they took a chance on a player whose future was very much in question. Needless to say, they wont need to part ways with their promising rookie after the case was dismissed.
"It is obvious that the State Attorney's Office did a thorough investigation into this case," Brantleys attorney said, via the Tampa Bay Times. "It should be equally apparent that we agree with his decision. I spoke with Mr. Brantley and he is both relieved and thankful this investigation has concluded. He is looking forward to beginning the next chapter in his life with the Cleveland Browns."
Brantley will have a chance to compete for the starting job at defensive tackle next to Danny Shelton. With Brantley, Shelton, Myles Garrett, Cleveland has a very formidable defensive line for coordinator Gregg Williams to work with.