Basketball background lets Packers WR Adams play bigger than he is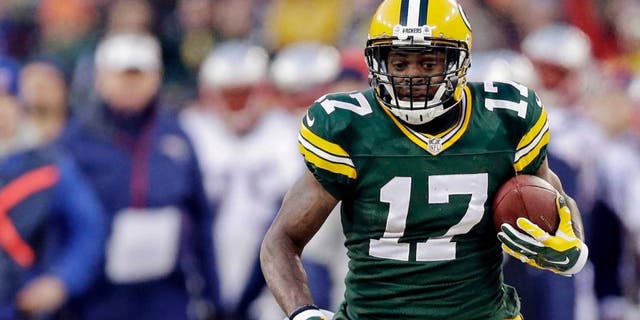 An opportunity has presented itself for one of the Green Bay Packers' young receivers to have a breakout season in 2015, and there's a good chance Davante Adams is the one who makes the most of it.
With Jordy Nelson out for the season and Randall Cobb manning the slot, Adams will need to step up as the Packers' top outside receiving threat in his second season. Last year, as a rookie, the second-round draft pick out of Fresno State flashed this type of ability.
Adams' position coach from college, Ron Antoine, says there's more where that came from.
"He plays like a guy who's 6-5, because he goes up and gets the ball," Antoine told Vinnie Iyer of Sporting News. "He was a really good basketball player, where he developed timing and confidence to rebound and catch the ball with his hands."
For the record, the Packers list Adams as 6-foot-1 on their official website. He sure doesn't look it, though, in this video clip of him pulling off a 360-through-the-legs dunk, courtesy of Whistle Sports on Vine.
Adams, 22, was a basketball letterman all four years at Palo Alto (Calif.) High School. He averaged 20.0 points, 5.8 rebounds and 5.4 assists per game as a senior.
(h/t Sporting News)