Baseball Player Walks Away From $12M Because He Didn't 'Deserve It'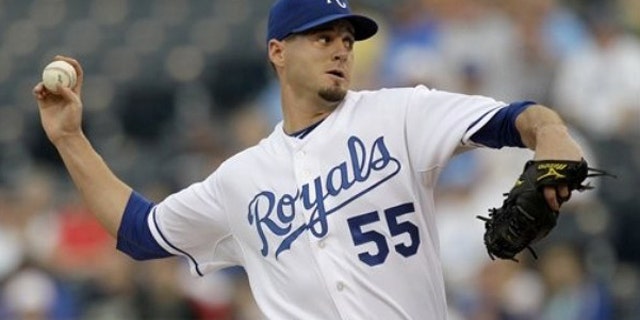 How many people do you know would walk away from $12 million?
Well, there's at least one: Kansas City Royals pitcher Gil Meche, who shocked the world and retired from baseball last week.
Meche -- who signed a five-year, $55 million contract with the Royals before the 2007 season -- decided to walk away from the game, and millions of dollars, due to shoulder problems.
He could have spent the season on the disabled list, or just pitched out of the bullpen, to collect his paycheck. But he felt he didn't deserve a penny if he wasn't able to perform on a high level.
"When I signed my contract, my main goal was to earn it. Once I started to realize I wasn't earning my money, I felt bad. I was making a crazy amount of money for not even pitching. Honestly, I didn't feel like I deserved it. I didn't want to have those feelings again," Meche told The New York Times.
Royals fans were initially shocked to learn that someone would walk away from all that money.
"I don't think I would. That's a lot of money. I could go out there and sit in the bullpen, pitch whenever they need me to," James Murphy told Fox4KC.com.
But Meche decided against that route. He felt it wasn't fair for the Royals.
"This isn't about being a hero -- that's not even close to what it's about. It's just me getting back to a point in my life where I'm comfortable. Making that amount of money from a team that's already given me over $40 million for my life and for my kids, it just wasn't the right thing to do," he told The Times.
"He felt the organization had been very good to him, and he felt he needed to, not repay, but in his mind do the right thing. I'm not saying that if a player decides to do his best and fulfill his contract that's the wrong thing. But Gil did what he felt was right for him," Royals general manager Dayton Moore told the paper.
With no baseball to consume him, the divorced right-hander plans on spending as much time with his three kids as he can, with two of his children living in Phoenix and the other living in Texas.
"I told them Daddy's not going to play baseball anymore. My little girl looked at me and said, 'What do you mean?' I said: 'Well, Daddy's been playing a long time. Daddy's shoulder hurts.' She kind of looked at me and went back to playing with the other two kids," he told the paper.