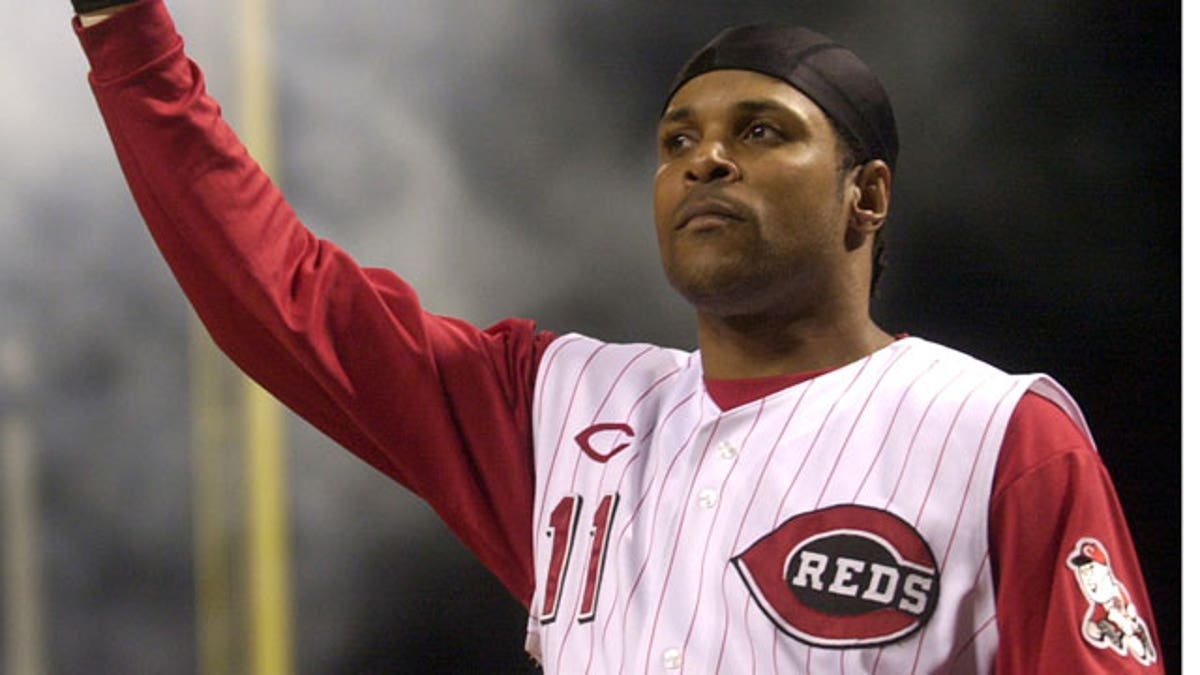 NEW YORK – Longtime Cincinnati Reds shortstop Barry Larkin was elected Monday to the Baseball Hall of Fame as the only member of the 2012 class.
Larkin, 47, garnered 86 percent of votes from members of the Baseball Writers' Association of America.
A candidate must appear on at least 75 percent of ballots to gain induction. Larkin was voted into Cooperstown in his third time on the ballot after garnering 51.6 percent of the votes in 2010 and 62.1 percent last year.
Players become eligible for the Hall of Fame five years after their retirement.
Larkin was a 12-time All-Star, playing his entire 19-year career for the Cincinnati Reds. He was National League MVP in 1995 after hitting .319 with 51 stolen bases and 98 runs scored.
The Michigan Wolverine was an All-Star in his final season in 2004 and was a career .295 hitter, totaling 2,340 hits, 198 home runs, 960 RBIs and 379 stolen bases. He was a key member of the Reds' World Series-winning team in 1990.