Barca legend Cruyff defends Messi over penalty assist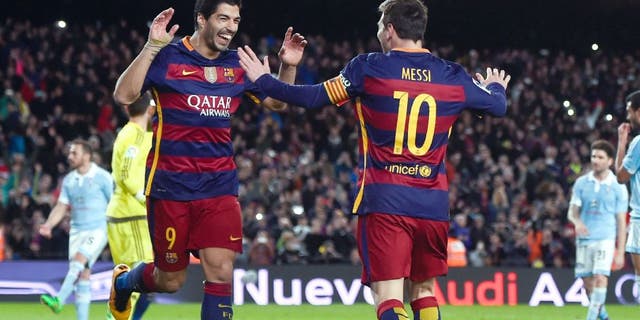 Barcelona great Johan Cruyff believes critics are wrong to suggest Lionel Messi's cheeky penalty assist for Luis Suarez was provocative.
The Argentine has been criticized by some for a lack of respect in passing from the penalty spot to allow his team-mate to complete a hat-trick as Celta Vigo were thrashed 6-1 at the weekend.
One leading pundit in Ireland insisted the move "lacked class" and described it as "bolloxology"but Cruyff, who pulled off the same move in 1982 when playing for Ajax, dismissed all criticism.
"Football is for fun and Messi gives fun to all," Cruyff told Sport. "I was very happy [with the penalty]. I share ideas with players who dare to do this kind of thing."
Cruyff added that Messi was trying to entertain, not provoke, with the piece of quick thinking that "could not be faulted".
Messi has since been petitioned by Barcelona fans to assist Javier Mascherano from the penalty spot, with the fellow Argentine yet to score for the club since arriving in 2010 and making 264 appearances.