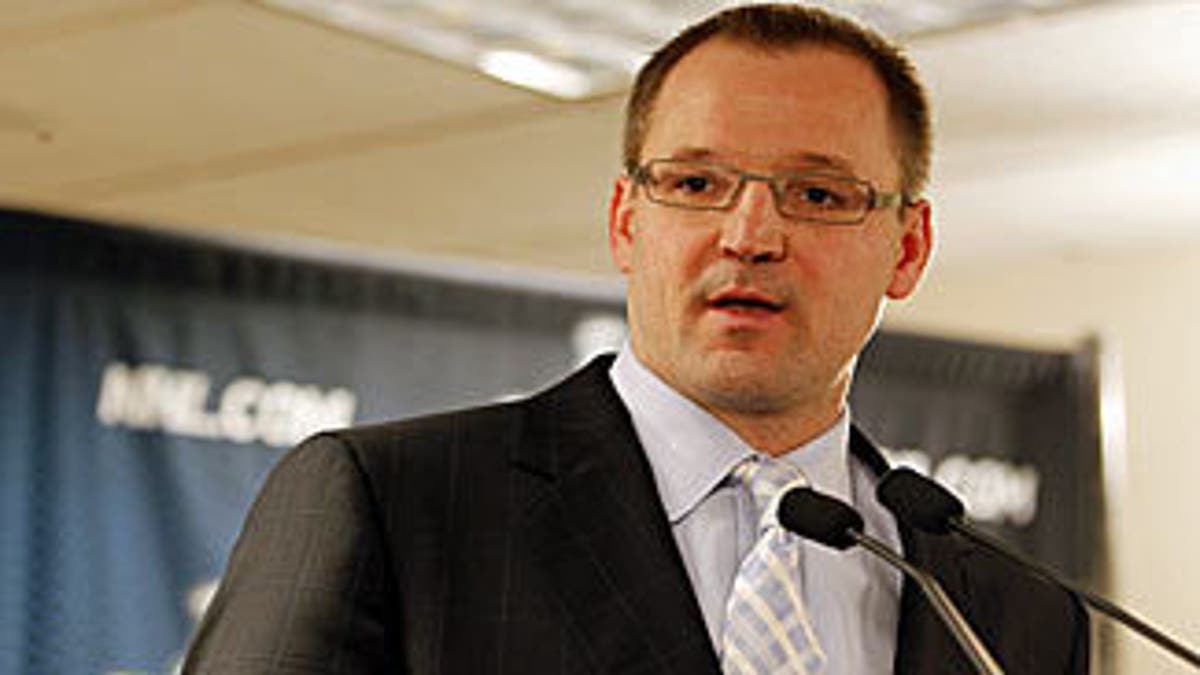 TAMPA - No coach wants to be put in the spot of having to determine replacement players for perfectly healthy bodies in the lineup, but that's precisely the predicament Pittsburgh Penguins coach Dan Bylsma and his Tampa Bay Lightning counterpart, Guy Boucher, were forced to deal with Tuesday afternoon.
Bylsma will lose forward Chris Kunitz and Boucher will have to make do without forward Steve Downie for Wednesday's Game 4 of the Eastern Conference quarterfinal-round series after both were suspended one game by the NHL for their actions in Game 3.
Downie's ban comes as the result of a charge on Penguins defenseman Ben Lovejoy during the first period. He was going to be assessed a minor penalty on the play, but Maxime Talbot scored a goal before the Lightning were able to gain possession of the puck for the whistle to be blown.
Kunitz, meanwhile, connected with an elbow to the head of Lightning forward Simon Gagne on a separate play in the first period of what ended up a 3-2 win for the Penguins. The Penguins hold a 2-1 lead in the best-of-7 series.
Needless to say, both coaching staffs have already explored all options and while no decision was definitively made following Tuesday's practice at St. Pete Times Forum, changes are forthcoming.
Bylsma feels that Eric Tangradi or Mike Comrie would be the two main possibilities to enter the lineup in place of Kunitz.
"Eric Godard is available and Nick Johnson is also fairly close at this point in time," Bylsma said. "So those are all possibilities."
The two players most likely to be given a shot, however, would be Tangradi or Comrie. Tangradi played in 15 games this season and produced 1 goal, 3 points and a minus-4 rating. Comrie saw action in 21 games and notched 1 goal, 6 points and a minus-4 rating.
"Tangradi played in Atlanta (in the last game of the regular season) and I thought he did real well with that opportunity," Bylsma said. "He's been inactive in not playing games for a fair amount of time, so to see him get in a game and play that well was a big help with determining whether, at any point in time, that he would be a guy who could help us and get in the lineup. He was net-front on one of the goals we had on the power play, and was good in the wing position, so that was a big plus for him."
Boucher admitted he and General Manager Steve Yzerman discussed the possibility of inserting either Mattias Ritola or Blair Jones, both centers, into the lineup in the absence of Downie. Boucher also didn't discount the notion of going with 11 forwards and adding a seventh defenseman -- perhaps Marc-Andre Bergeron. Bergeron, who has 5 goals and 12 points in 43 career playoff games, was a healthy scratch the opening three games of this series after dealing with upper-body issues.
"We lose some grit (without Downie), but like we've done most of the year, we'll call up someone," Boucher said. "I wouldn't rule out going 11-7 though."
Follow Mike Morreale on Twitter at: @mike_morreale