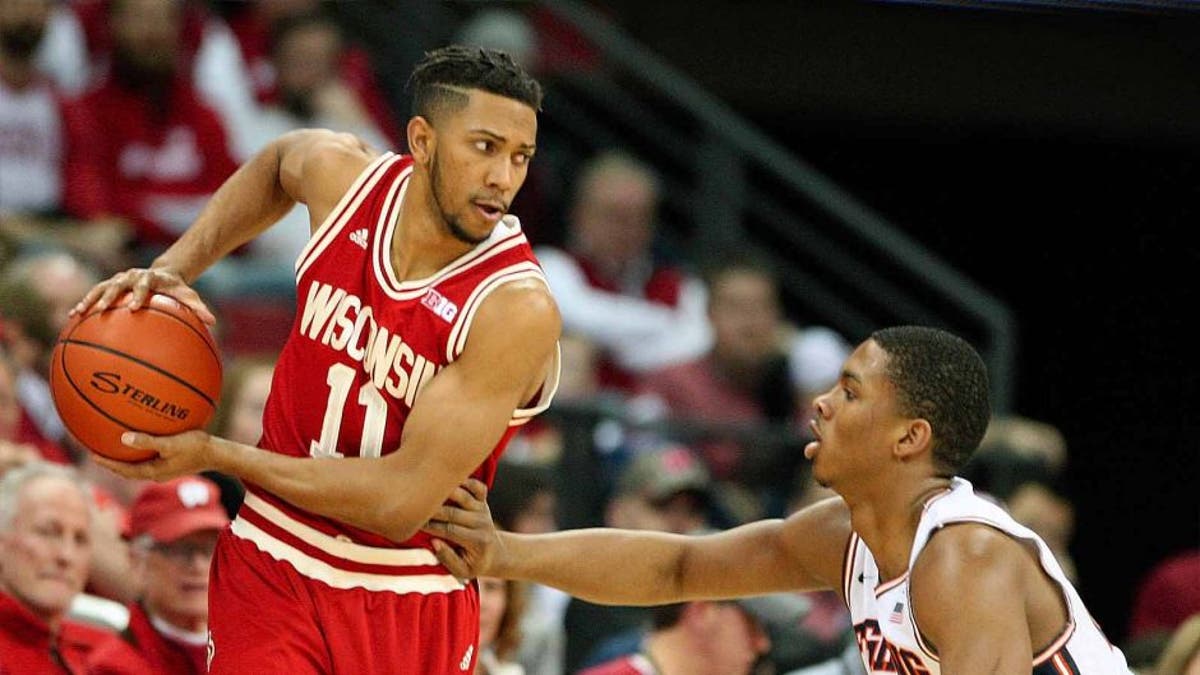 MADISON, Wis. -- Ethan Happ had 20 points and 12 rebounds, and helped spark a 17-0 run that allowed Wisconsin to roar back from a double-digit deficit in the second half of a 69-60 win on Sunday night over Illinois.
Happ, an athletic 6-foot-9 freshman, had three steals during the decisive run for the Badgers (17-10, 9-5 Big Ten), who avoided a potentially damaging loss to their NCAA tournament resume.
Wisconsin rallied from a 13-point deficit with about 12 minutes left. It was the team's best comeback win since overcoming a 15-point deficit in the second half at home to an unbeaten and No. 1 Ohio State on Feb. 12, 2011.
Nigel Hayes scored 13 of his 17 points in the second half after being held without a field goal in the first half.
Malcolm Hill scored 20 points and Kendrick Nunn added 15 for Illinois (12-15, 4-10). The high-scoring duo hit all the tough shots until the Illini became unglued in the second half.
Illinois went more than seven minutes of the half without a field goal, and coach John Groce appeared unhappy at times with the officials with a foul disparity favoring Wisconsin.
The Illini were whistled for 19 fouls in the second half to seven for Wisconsin.
Happ, Hayes and guard Bronson Koenig seized on almost every opportunity, a stark contrast to the first half. The Badgers shot 8 of 28 from the field and 1 of 13 from the 3-point arc before halftime, and the slump stretched early into the second half.
Trailing 46-33, Hayes got the run started with a jumper with 11:55 left.
Michael Finke finally ended the Badgers' surge with a dunk with 5:09 left to get Illinois within 50-48.
But in between, the Illini missed six field goals, two foul shots and committed turnovers on four straight possessions.
Urged on by a raucous Kohl Center crowd, the Badgers would never relinquish the lead.
TIP-INS
Illinois: The Illini last won in Madison in 2010. . . . Groce's team was looking for consecutive Big Ten wins for the first time since closing out last season's home schedule with victories over Northwestern and Nebraska.
Wisconsin: The Badgers extended their home winning streak to five games. . . . Koenig finished with 14 points. Wisconsin finished the night shooting 19 of 44 (43 percent) and 5 of 20 from 3-point territory.
UP NEXT
Illinois hosts No. 22 Indiana on Thursday.
Wisconsin visits No. 4 Iowa on Wednesday.