Atlanta race provides Chase test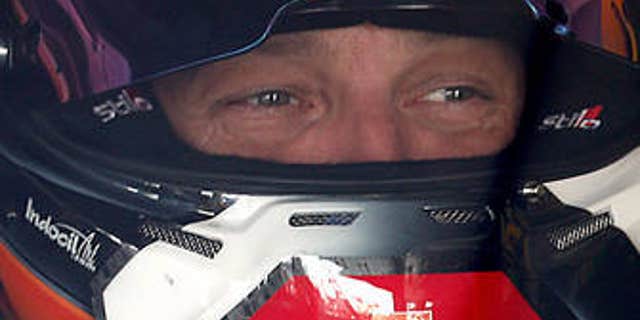 So we are down to it. Two races to go with the first one being this weekend in Atlanta. This is a track that is known for its very fast speeds. Obviously, there is a lot of pressure on those drivers just inside and just outside the top 10.
I know one thing I am going to be watching this weekend is the Toyotas as a whole. The Toyotas have seemingly come to life here of late. It all started a couple weeks ago at Michigan when they brought out their new engine package. Naturally, their engine issues earlier this season have been well-documented. In talking to a lot of the Toyota drivers since Michigan, they say they can definitely feel the difference.
At a place like Atlanta where horsepower is so critical, I am curious to see if this new combination has the ability to give them the horsepower they want, but also last an entire race.
We know that the Gibbs cars are going to be strong here in Atlanta. This would be a great weekend for Denny Hamlin to finally make his way to Victory Lane for the first time and enjoy some good luck for a change. So far, the 2013 season has been anything but good for Denny.
His teammate, Matt Kenseth, has won five races this year, of which four of them have been on intermediate tracks similar to Atlanta. Of course, Kenseth and the No. 20 team are coming off their recent win at Bristol and seem to be peaking at just the right time as we head into the championship battle here in three weeks.
Actually, I see this race as the place to see where a lot of our Chase contenders stand. There are numerous mile-and-a-half tracks in the Chase, so this will be a great place to kind of put it all out there and see where your programs are at. I look for Jimmie Johnson and Chad Knaus to work on getting their rhythm back. They've seemed to stumble of late.
I think for the teams that are solidly in the Chase, the experimenting time is over. Now is the time to put a couple great runs together and enter the Chase with a full head of steam. I think Atlanta is going to be the perfect place for that to begin.
We've had a lot of great, close finishes at Atlanta, and I don't see any reason why Sunday will be any different. It's the way a track should be. It's rough. It has character. It has multiple grooves to race on, so that all adds up to great racing. The drivers will tell you that they love racing there because you can run high in one end and low in the other end. You can simply fly around that place.
Again, Atlanta has character and that makes it a fun racetrack for the drivers because of that reason. The drivers are genuinely excited about going back to Atlanta even though it's only once a year now. They have more control and multiple grooves to race on.
You add that together with the drama of only two more races until the 2013 Chase for the NASCAR Sprint Cup field is set, and you can see why there should be some major fireworks at Atlanta Motor Speedway on Sunday night.