Atlanta Hawks' Horford Fears More Games Will be Lost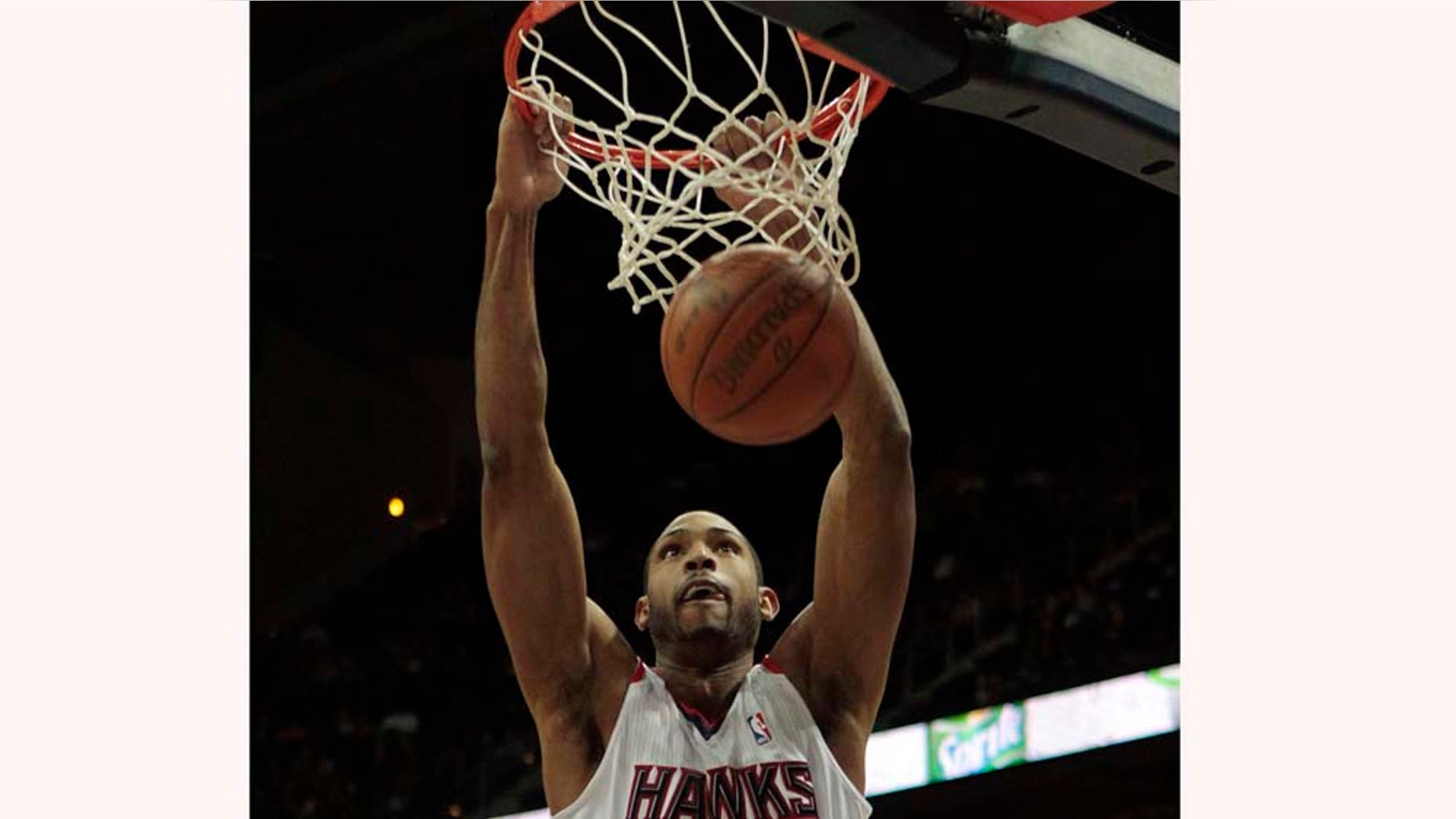 NEW YORK – Atlanta Hawks power forward Al Horford told Fox News Latino that he wasn't surprised that the NBA decided to scrap 100 games off the schedule. And he fears that more games could be wiped of the schedule unless the players and owners come to a settlement on a new collective bargaining agreement.
"To tell you the truth that's something we more or less saw coming because since we both were so far from an agreement, I imagined that happening," the Hawks All-Star said.
"I think that way everything is looking right now, I think more weeks will be canceled because both sides are not seeing eye-to-eye. The players are holding up strong because we think it's the right thing," he added.
Players and owners remain far apart on several issues. Each side has sought a 53 percent cut of revenue for itself, though a 50-50 split has been floated informally. Owners also want a higher luxury tax, making it more expensive for teams exceed the salary cap, but players worry that teams would be discouraged from offering big contracts to attract star players.
The cancellation of the first two weeks affects games played through Nov. 14. If there is a season at all, it would be the first shortened season since 1998-99, which featured a 50-game season due to a lockout.
Some players have picked up their sneakers and signed contracts with teams in European leagues –usually with out-clauses should an agreement with the NBA take place. Those that have signed with teams in China have no such clauses and will be forced to play out the length of their deals.
There have been rumors that some player agents were looking at players to possibly entertain the idea of decertifying the union, like the NFL players did this summer before they reached an agreement with the owners.
For now, Horford would prefer a settlement. He pointed out that the NFL "was in a different situation that ours" while adding that since they have a 16-game season, "their games were of higher magnitude, a little bit more important."
Horford's current plans are to stay home, but would keep his mind open if the right offer comes along.
"To tell you the truth I think everything is possible at this point. I'm not really looking for that but I won't rule it out," Horford said. "Right now I'm keeping myself in shape and practicing."
The Dominican, who starred at the University of Florida and won back-to-back national championships there, played for his country's national team in the FIBA Americas qualifiers held in Argentina late this summer for the 2012 Olympics in London, feels that Derek Fisher and Chris Paul have been doing a "great job" in keeping guys like him and the rest of the players informed.
While many of his NBA counterparts have played in summer leagues in New York City, Los Angeles and D.C., Horford didn't participate in any of those, instead choosing to work-out in Los Angeles and his alma mater.
However, "If this keeps on going," Horford adds, "there are some chances that I would have some training clinics out in the Dominican Republic."
Adry Torres, who has covered MLB, NFL, NBA and NCAA basketball games and related events, is a regular contributor to Fox News Latino. He can be reached at elpiloto137@gmail.com or follow him on Twitter: @adrytorresnyc.
Follow us on twitter.com/foxnewslatino
Like us at facebook.com/foxnewslatino