Astros' Kazmir 'very disappointed' with recent personal results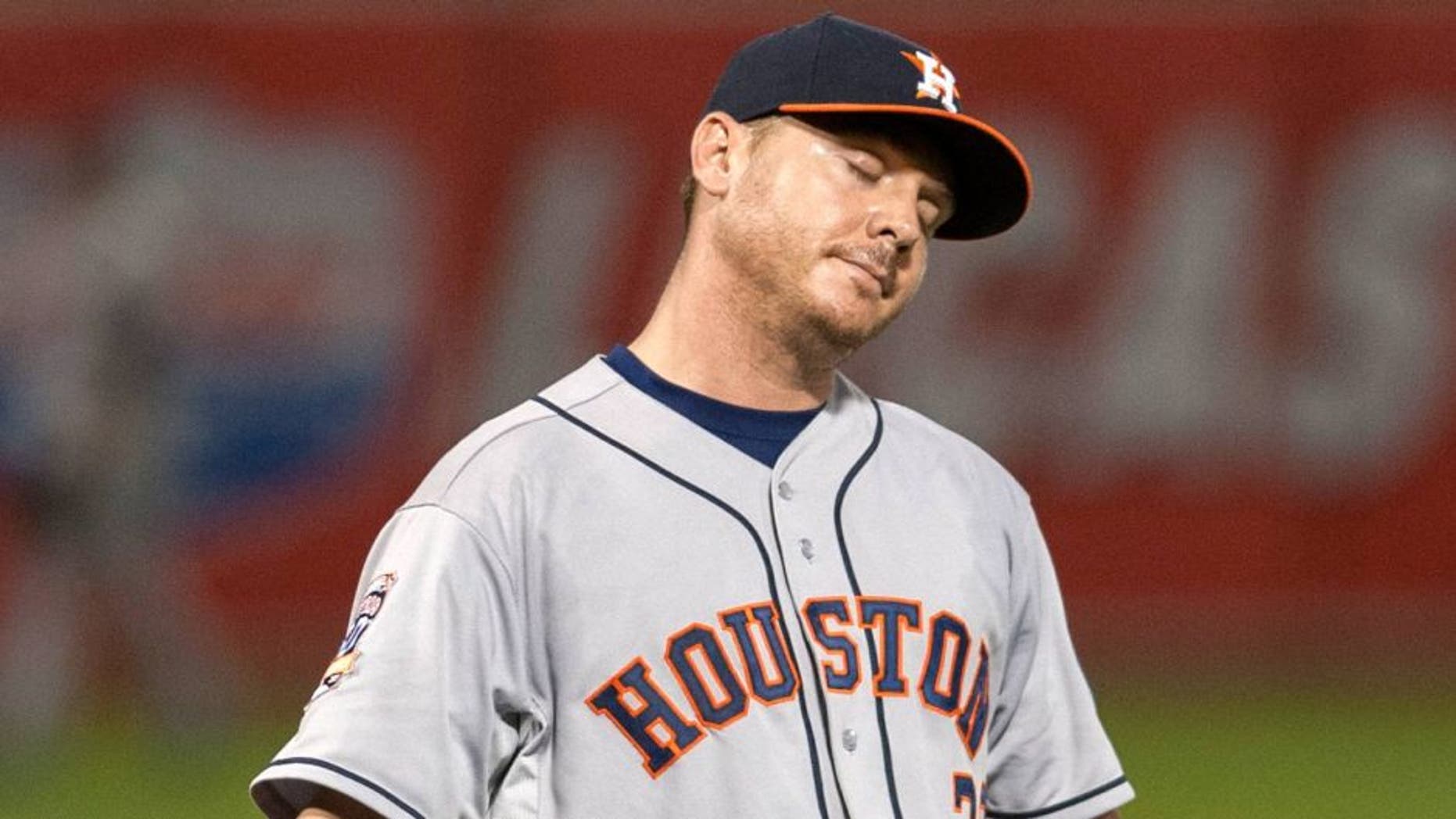 When the Houston Astros picked up lefty Scott Kazmir from the Oakland Athletics back in July, they were trying to bolster their rotation with a proven veteran that could assist Dallas Keuchel in anchoring the staff.
It worked for a while, as Kazmir pitched well enough to be named AL Pitcher of the Month for July. However, as Evan Drellich of the Houston Chronicle points out, Kazmir's September has been dismal. He has a 6.20 ERA in five starts this month, allowing 17 runs in just 24 2/3 innings.
As a result, Kazmir expressed frustration with how he's fared with his club since joining the mix earlier in the summer.
"I mean personally, me, very disappointed," he told Drellich. "Just on recently just not contributing like I wanted to. Of course, being a competitor (you feel that way). I feel good. I feel healthy. That's what matters, and the bullpens and everything are going well, it's just a matter of executing pitches, and that's what's gotten me in trouble."
One of the things cited by Kazmir as a potential issue has been his acclimation to working with a new corps of catchers in Houston. That's something pitchers have to deal with when changing teams midseason: "There's always that comfort level," Kazmir told Drellich. "He knows exactly almost… what pitch to throw and he's already right there on it, and that's something that you work out early on, spring training."
Astros manager A.J. Hinch still believes Kazmir can turn things around in this final week, and he needs to: With Houston entering play Wednesday a half-game behind the charging Los Angeles Angels for the second Wild Card spot, they could really use a strong effort from Kazmir on Wednesday night against the Seattle Mariners.
"He's one good start away from being able to forget a couple of tough ones," said Hinch. "He's had way too many good starts this year to think that he can't bounce back and have a really good start. This should be a good ball park for him to pitch in. This is a team he's faced before and has some familiarity with. I always expect him to pitch well."