Astros' Fiers named AL Player of the Week after firing no-hitter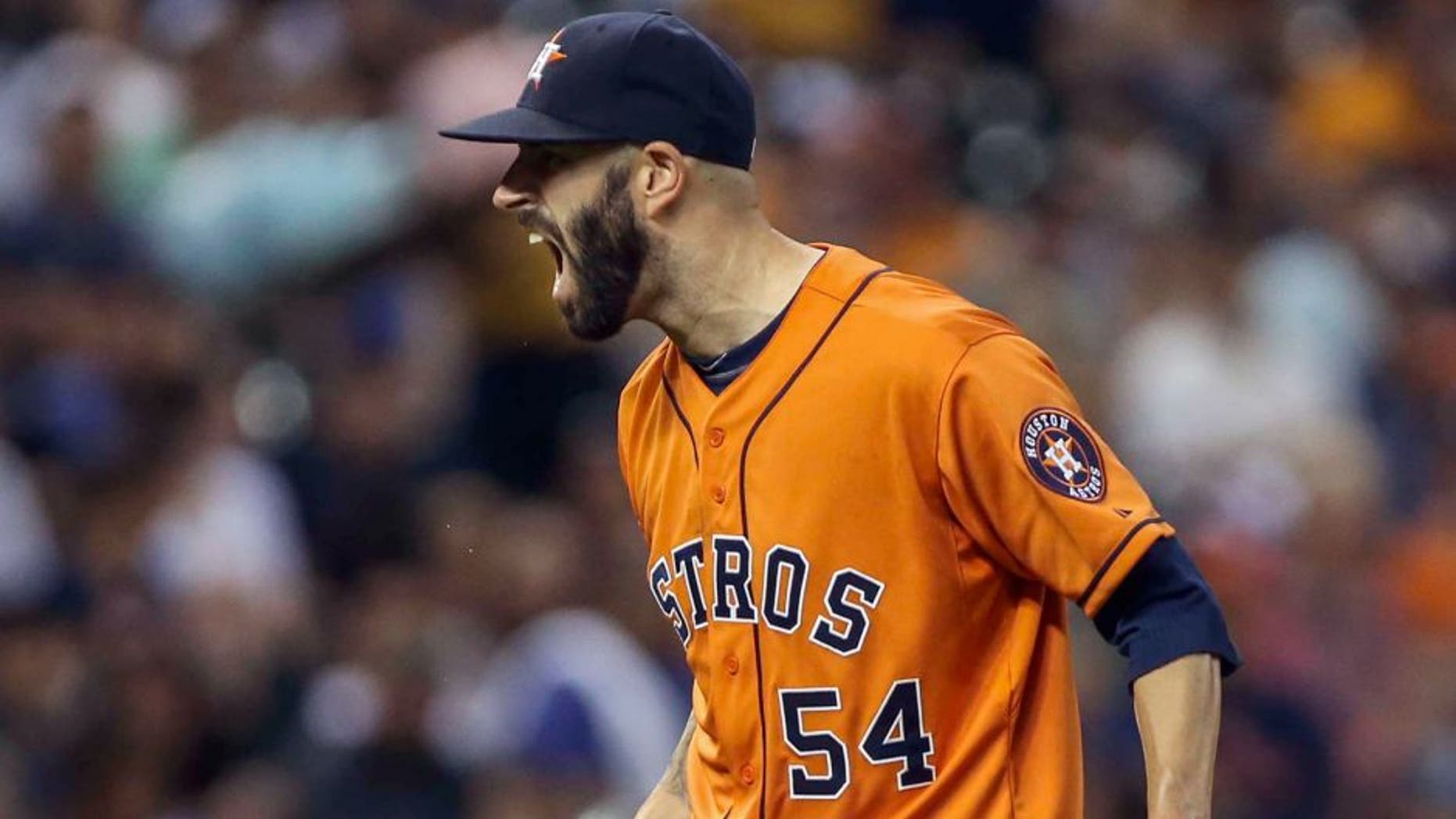 After dismantling the Los Angeles Dodgers last Friday with an impressive no-hit effort at Minute Maid Park, Houston Astros right-hander Mike Fiers was given league-wide honors on Monday.
Fiers, who came over to Houston from the Milwaukee Brewers in a pre-trade deadline deal, was named the AL Player of the Week. He joins teammates Jose Altuve (back in May) and Dallas Keuchel (in late July) in receiving the honor this season. The Astros' Twitter account saluted him with a proper tribute once the news was announced:
As the Houston Chronicle summarized nicely, Fiers' was the first no-hitter thrown at Minute Maid Park and the 11th overall for the Astros franchise.
In fact, according to the Elias Sports Bureau, Fiers' sterling effort made him the first pitcher since Jim Bibby in 1973 to change teams in the middle of the season and throw a no-hitter.
A lot of teams make midseason deals to shore up the pitching staff, but very few (if any!) experience what the Astros just did with Fiers' big night.